Open Call Dual EXhibition in Kaunas: Beyond the Cave.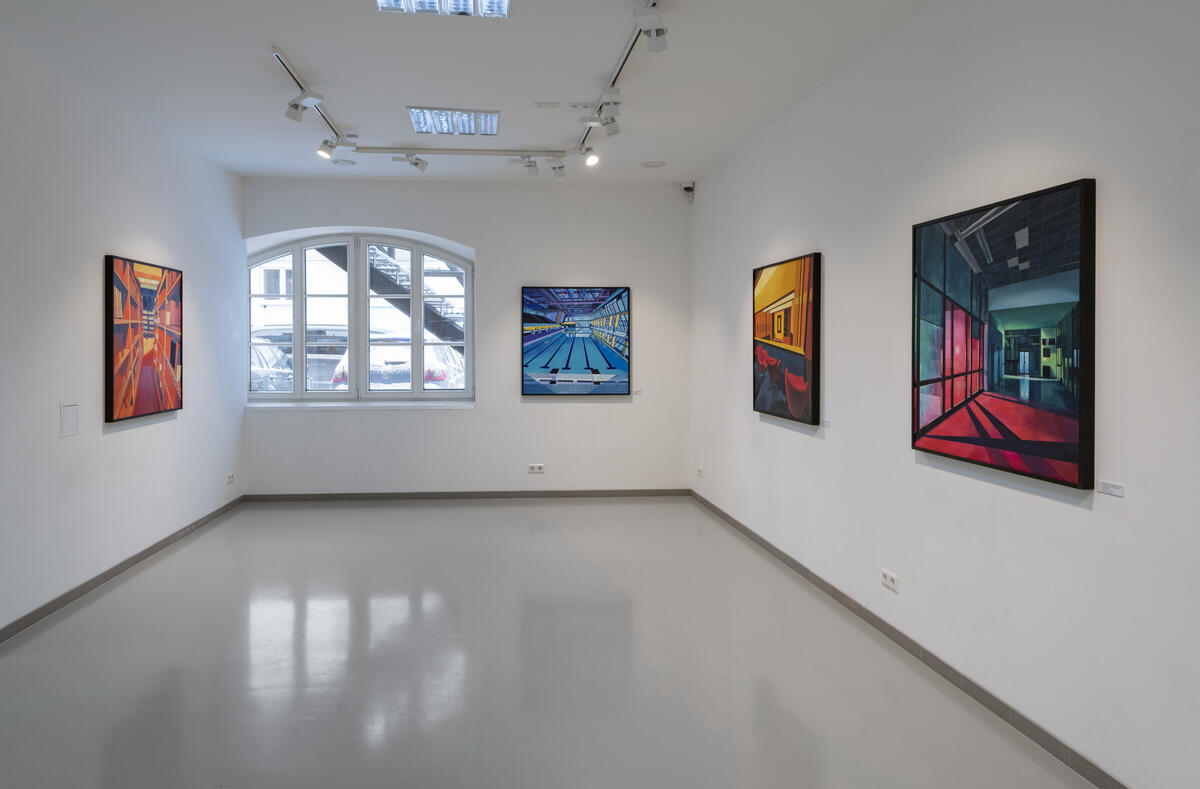 Artists of "CreArt" cities are invited to apply for presenting their work in an art exhibition BEYOND THE CAVE
Exhibition concept: We live in a world surrounded by technologies and communication that is in continual transformation. It seems that the reality is provoking us non-stop with various audiovisual forms, not to mention the supersize provocator the Internet, where we spend a major part of our everyday life. In this situation the question often arises where is the real reality and how it differs from the digital one. Do we, being here and now in physical contact, experience the real reality, or maybe the Internet reality is more real. We invite contemporary visual artists to dwell upon this question of the realness of reality.
The theme of the new dialogue between two artists is Beyond the Cave. It is based on the famous allegory of the cave by Plato, where the philosopher posed the question of the realness of the reality. In his work "The Republic" Plato wrote: "– Behold! Human beings living in an underground cave, which has a mouth open towards the light and reaching all along the cave; here they have been from their childhood, and have their legs and necks chained so that they cannot move, and can only see before them, being prevented by the chains from turning round their heads" (Plato, The Republic, Book VI, transl. Benjamin Jowett, Vintage, 1991, pp. 253-261).
Trying to answer this question (what is the real reality and where is it) one should first of all remember that Plato did not give any privileges to images, because they distort the reality in one or another way. Reality itself, as absolute and primary, is somewhere beyond or before visibility. Reality belongs to an unvisual, unacoustic expression of an idea (to some divine sphere). And still there arises the question who does the reality belong to (if not someone Divine)? We invite artists from various fields to take up the investigation on what is reality, how can it be described and what is real about it?
Important dates:
• Applications and photographs of works should be sent via: https://creart2-eu.org/open-calls/
before 10 October 2021.
• Information about the results of selection 15 October 2021.
• Exhibition opening 18 November 2021.
Participation in exhibition is open to: local artists –resident in any of the cities taking part in the CreArt | Network of Cities for Artistic Creation: Aveiro [PT]; Valladolid [ES]; Clermont-Ferrand [FR]; Genoa (artists should be under 35) and Lecce [IT]; Liverpool [UK]; Lublin and Katowice [PL]; Kaunas [LT]; Skopje [MK] and Zagreb [HR].
Contemporary visual artists, profesionally representing the fields of visual and fine arts; there is no age limit. Works of two artists only will be selected for the exhibition, one of them must represent the city of Kaunas.
Exhibition Organiser: PI Artkomas; http://www.artkomas.lt
Exhibition curator: artist, art critic Remigijus Venckus, PhD. R. Venckus defended his doctoral dissertation in the humanities in 2014; in 2005 – 2015 he has published 337 critical articles on subjects of art, media culture and creative industries. In 2008 – 2016 R. Venckus acted as art critic for the international visual arts festival "Art In Old Lithuanian Manors" (Lithuania). Since 2002 he has held 50 solo exhibitions in Lithuania and 4 solo exhibitions abroad.
R. Venckus has been teaching subjects of media technologies and art creation in Lithuanian and foreign universities. He is currently Professor at Vilnius Gediminas Technical University, Faculty of Fundamental Sciences, Department of Graphic Systems. More information available at www.venckus.eu
Commitments of the Organiser:
300 € grant for the artist.
Flight tickets to the exhibition opening.
Local travel costs.
The accommodation costs.
Artworks transportation costs to and from Kaunas.
Organization of exhibition (catalogue, marketing, exhibition opening).
Preparation of Virtual exhibition.
How to apply:
Artists should log in the website and upload their application in PDF with the following data:
- Scanned copy of Id card or passport
- Contact details
- CV: Education and Professional career
- Description of the project proposal
- Description of the proposed works (measures, technique..) and graphic material.
Contact: creart@fmcva.org
---
Return to Dual Exhibition