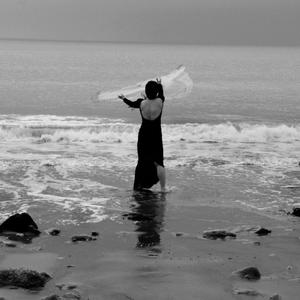 Anti-cool (Tomoko Takahashi) is a Liverpool based artist, originally from Japan. Through performance, visual arts and film, she immerses herself in local peoples' lives, and through an ongoing exchange of dialogue integrates her own understandings into new artworks, telling the stories of marginalised people, the borders that separate and the histories intrinsic to the landscapes of today.
Since graduating in 1997 from the Digital Art Department of Techno Media Academy Japan, Anti-Cool has exhibited extensively, her first participation performance called A Crowd No.1 formed part of NIPAF '00′ at Kid Ailack Art Hall, Tokyo, Japan, August 2000 and since this time she has worked throughout Japan, Europe, as well as in the USA.
Since 2001 the artist has presented performance work at national/international festivals which include NIPAF 01 (Tokyo, Nagoya, Nagano, Japan), interakcje 2002 (Piotrkow Trybunalski, Poland), Asiatopia 2002 (Bangkok, Thailand), NAVINKI 03 (Minsk, Belarus), RIAP 06 (Quebec, Canada), 7a*11d (Toronto, Canada), M1 Singapore Fringe Festival 2007 (Singapore), Experimentica 2008 (Cardiff, UK), The National Review of Live Art 2009 (Glasgow, UK), Fluxus Now? Symposium (Cornwall, UK), Edgy Women Festival 2011 (Montreal, Canada), SPILL 2014 (Ipswich, UK). Since 2014 Anti-cool has made film projects and her work On Returning was supported by Blast Theory and exhibited at Artsadmin, UK in 2019.
Web: https://www.plenarondo.com/