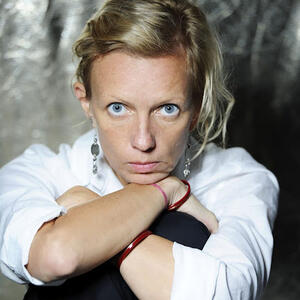 Born in Kaunas, Lithuania, in 1972, Aušra Kleizaitė is a contemporary visual artist known for her expressive works on
paper and conceptual textile. Kleizaitė's body of work reflects her interest in human condition and various aspects of
human life: soul, spirit, and social interactions. Trained as a printmaker and a textile artist, she creates multi-layered
drawings that explore nature, culture, relationships, emotions, and everyday life. In her creative process, Kleizaitė stays
open to exploration and uses simple materials - paper, charcoal, and soft pastel - to tell complex stories. Her works
embrace a full range of human experience: it can be full of stars, or full of demons.
The cornerstone of her artistic practice, Kleizaitė is also interested in drawing's capabilities to express and reflect ideas
and emotions as well as its ability to be transformed into three-dimentional objects that can be connected in
installations.
Web: http://ausrakleizaite.com/
Facebook: https://www.facebook.com/ausra.kleizaite