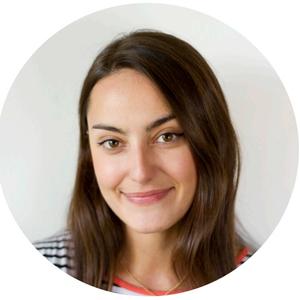 Cristina Aguado (Valladolid, Spain, 1994) is a ver creative an passionated person, with artistic skills and focused on learn more about the art world. Beeing able to comunicated by art lenaguage and make people feel emotions is the most important part of her life.
She is a graphic artist in "Así vivimos así gritamos" magazina and she algo has worked as stage design assintant in Teatr miniatura (Gdanks, Poland), as music teacher, stage designer (Aladdin the musical), teacher assistant of paintin department at University of Seville and as ilustrator of children's books.
Education:
2017 Academy of Fine Arts (Gdansk, Poland).
2016 University of Salamanca (Spain).
2013 - 2015 University of Seville (Spain).
Awards:
2016 - 2017 Erasmus scholarship in Gdansk (Poland).
2015 Award "Jovencísimo Talento" at "Jóvenes creadores" contest. Madrid (Spain)
2015 Special mention at "Valencia crea" contest.
2011 - 2012 Exchange intership. Strathcona Composite High School. Cdmonton, Canada.
Web: https://kowalski.sumup.link/
Instagram: https://www.instagram.com/la.kowalski/