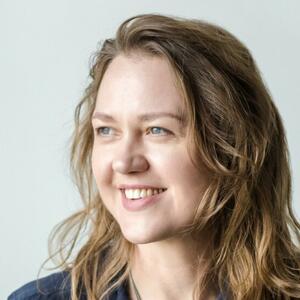 Julia Pociute (1981. Kaunas, Lithuania)
Education:
MA Art management, Vilnius University, Lithuania
MFA, Visual art, Vilnius Art academy, Lithuania
BFA, Glass art, Vilnius Art academy, Lithuania
Shows and Exhibitions:
Solo shows:
2008: Four bare walls, Meno parkas, Kaunas, Lithuania
2009: Boomerang stories in collaboration with Stephanie Leininger, KCCC, Klaipeda, Lithuania
2015: Three sides of reflection, Meno parkas, Kaunas, Lithuania
2016: Wave scale, The Technology Museum of Glass, Spain Wave scale, Pamenkalnio gallery, Vilnius, Lithuania Three sides of reflection, Zonoteka, Berlin, Germany
2017: Double End, The Finish Glass museum, Riihimaki, Finland
2018: Line, gallery Meno parkas, Diuseldorf, Germany Print line, Galerija Cozinha, Porto, Portugal
2020:The Dazzled Eye Lost Its Speech, gallery Meno parkas, Kaunas, Lithuania
Group shows:
2008: European Glass Context 2008, biennale of glass art, Bornholm, Denmark XIII young artists biennale, Puglia, Italy
2011: Force of imagination, Kuldiga Local History Museum, Kuldiga, Latvia R.e.V.i.z.I.J.a., Gallery XX, Panevezys, Lithuania
2012: H50, Porcelain museum, Riga, Latvia Artconnect – 2, Belyaevo, Moscow, Russia
2013: Myth and Art, Barrel Gallery, Zagreb, Croatia Glass Navigation, Minsk History museum, Minsk, Belarus Glass sculpture and Garden, Munster, Germany
2014: Body Talk, GLAZENHUIS, Lommel, Belgium European Glass Experience, Glass Museum of La Granja, Spain Body Talk, Glasmuseet Ebeltoft, Ebeltoft, Denmark Sinchrony, Galerie bij de Boken, Ulftas, Neederlands
2015: Art Vilnius'2015, Litexpo, Vilnius, Lithuania European Glass Experience, Murano Glass museum, Venice, Italy
2016: NORTHEASTNORTH (archive), Q, Copenhagen, Denmark New additions, Glasmuseet Ebeltoft, Ebeltoft, Denmark Europa, Glasrijk festival, curator Piet Augustijn, Tubbergen, Netherlands 2D→, UKM, Parnu, Estonia Not only visual, TPK Art i Pensament Contemporari, Barselona, Spain
2017: Not a Musuem, gallery Meno parkas, Kaunas, Lithuania Choir, gallery Titanikas, Vilnius, Lithuania Ca coule de souce, Les Vans art museum, France
2018: Art Vilnius'2018, Litexpo, Vilnius, Lithuania Interventions, gallery Pelėdų kalno, Kaunas, Lithuania
2019: Supa Store Academy, Nida Art Colony, Nida, Lithuania 10+10= 20, House der Kunst Enniger, Munster, Germany. 4th contemporary art quadrienal/Memorabilia, gallery Arka, Vilnius, Lithuania Clear&Cloudy Water, museum The Glass Factory, Boda Glasbruk, Sweden
2019: KAUNAS IN ART: CONTEXTS, National M. K. Čiurlionis art museum, Kaunas, Lithuania Art goes, video art festival, gallery 101, Kaunas, Lithuania
2020: Vitrum 2020 Pulse, Kaunas district museum, Kaunas, Lithuania
2021: EGC2021, european curatorial team, Bornholm Art Museum, Bornholm, Denmark. iglass2021, curated international exhibition, LEVANT gallery, Shanghai, China. Tallin Applied Art Triennial, Translucency, curator Stine Bidstrup, Estonian Applied Art and Design Museum, Tallinn, Estonia. Voice of Glass Collaborative, curators Inguna Audere, Michael Rogers, The Latvian National Museum, Riga, Latvi
Residences, workshops, grands and award:
2004 residency, (IM)IGRATION), Porto, Portugal
2008 Nordic Council of Ministers, Vilnius, Lithuania Scholarship Lithuanian Institute Scholarship
2009 residency at KCCC, Klaipeda, Lithuania
2013 art workshop, Impression, Haapsalu, Estonia
2014 EGE –European glass experience Scholarship Nordic Culture Point, Helsinki, Finland Scholarship Kaunas City Municipality Scholarship
2015 Lithuanian Ministry of Culture Scholarship for Artist 10 months.
2016 Erasmus+ intership Scholarship.N ational Glass Center Fondation, The Technology Museum of Glass, Spain CreArt curator workshop with curator Luisa Santos (UK), Vilnius, Lithuania International Glass Art symposium, Dubnica, Slovakia
Information of interest and additional information about the artist:
At the residency, I would like to continue my artistic research practice and spend more time on it. Currently I'm working on the topic of memory (personal and historical memory) and it's connection to canonical music. Especially the topic of resonance and vibration transmitted through the combination of repetitive sound and minimalist music represented by Lithuanian composer Rytis Mažulis. The canonical and repetitive structure of this music composition associates with overlapping memory layers which appear in the brain. My idea is to construct objects that intertwine two layers of reality, one of them is a reflective surface as reality of the moment and a photographic image that acts as a metaphor for the past. Before I used one layer of photography but I would like to experiment more and combine photography with text, painting, drawing and other experimental techniques. Also, I'm interested in experimental video making using graphics and objects of different materials, and I want to create layered intuitive video experiments that are combined with canonical music. The opportunity to work in the residency would allow me to take a fresh look at my creative practice, to refine and reveal the most important aspects. Knowing the local art context and getting in contact with the artists let me better understand the international context.
Web: https://www.julijapociute.com/
Instagram: https://www.instagram.com/julija.pociute/