New Open Call: AiR in Aveiro 2021, BARRO MÃE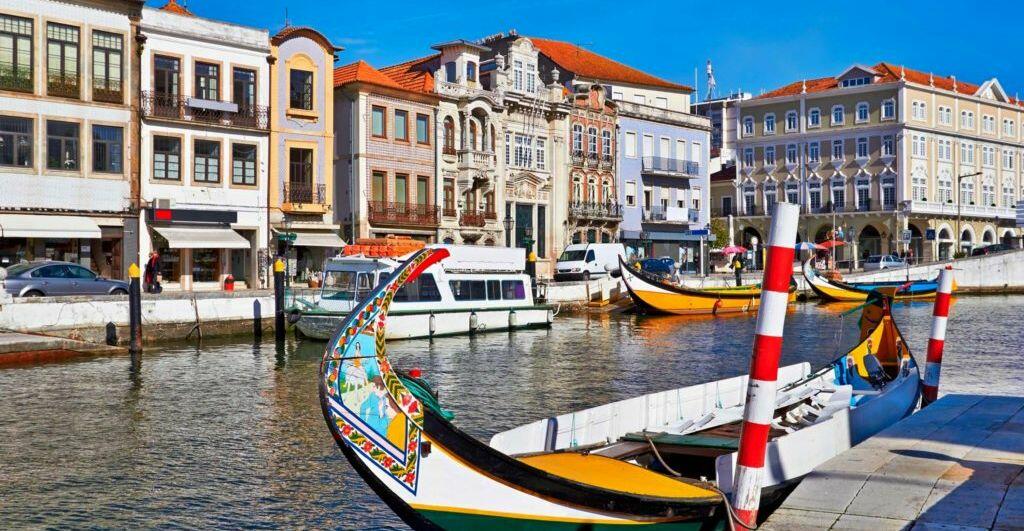 Aveiro invites 2 artists from the CreArt Network to work for one month in Aveiro AiR, between October 30th and November 30th.
The participants will be offered all conditions to get inspired by the Aveiro region and its ceramic tradition.
Artists accepted
Aveiro will receive 2 visual artists to work on artistic ceramics.
During the residency the artists will have a diversified cultural program, which will aim to widen their knowledge of technology and styles of ceramic production in collaboration with professional partners. The artists will have some days for a cultural program and project development and other days for realization of the projects. The projects might focus on object production, design, ceramic painting, installation, tile or pottery design and experimentation. It is desirable that the artists relate their projects with the elements of local identity.
Who can apply?
The AiR is open to local artists – born or resident – in any of the cities taking part in the CreArt | Network of Cities for Artistic Creation: Aveiro [PT]; Valladolid [ES]; Clermont-Ferrand and Rouen [FR]; Genoa (artists should be under 35) and Lecce [IT]; Liverpool [UK]; Lublin and Katowice [PL]; Kaunas [LT]; Skopje [MK] and Zagreb [HR].
The artists should have some experience or education/formation in the area of ceramics. There is no age limitation. Proposals are accepted for artworks based on: 1) porcelain, faience or red clay object productions, 2) experimental ceramics and painting on ceramics, 3) ready-made ceramic installations, 4) tile experimentation or 5) mix of several options. The artists should plan projects which can be realized during the residency.
In case of the applicants without university level, proof of equivalent ability must be provided through his/her artistic career.
Conditions and stipend
The organization will cover travel expenses to Aveiro [up to 500 €] for the artists coming from CreArt Cities. Aveiro also cover the material costs and will pay a grant of 500€ for subsistence, production costs and other expenses.
The artists must have an european health card or equivalent, as well as a EU Covid19 Vacination Certificate.
Studio and accommodation will be provided by the organization in the city center of Aveiro.
The artists will work at Design Factory Aveiro labs and the artworks will fired at Materials and Ceramic engineering Department – University of Aveiro.
Aveiro AiR | CreArt programme
_Aveiro will provide a curator to guide the artists in their work as well as to install in the city and which will organize events to introduce the artists in the local artist's community, promoting the possibility for the CreArt artists to present their work. The curator will have three invited artists to co-orient the AiR [one per week].
_The two selected artists will develop their proposals with a curatorial assistance before starting the residency to define, mature and adequate the projects.
_During the AiR will be defined open days for visitors, as well as weekly meeting with the artists and an invited person [November 6th, November 13th, November 20th].
_A final public presentation of the works created during the residency will take place [group exhibition]. The exhibition, its opening ceremony and dissemination will be assumed by the organization. This event will be part of the International Biennial of Artistic Ceramics program.
_The artists are committed to attend daily and work in the residence. A final report must be produced at the end.
_One of the works produced must remain in Aveiro and will be included in the artistic ceramics collection of the City Museum.
Are you interested?
The application form is available here: https//creart2-eu.org/open-calls
Requirements:
ID or passport (scanned copy);
A short version of your resume/CV [one A4]
Documentation material recent and related to the project, with technical specifications [maximum e examples of representative artworks, 5 pages and 5 pictures. links can be included];
A short written project proposal [one A4].This document should also contain a list of technical needs [typology of clay, pigments, objects and quantities; the preferred kiln temperature regimes and size; other relevant technical details which can help the organization to understand the project].
Only applications with complete information will be accepted. The applications must be submitted before September, 15th, 2021. Aveiro will inform of the results until September 18th. The shortlist will be published in the CreArt website.
The participation in this call implies the acceptance of these bases, and the artists selected should include a reference of in all their future communications that have been selected to participate in the CreArt Artists in Residence program, in Aveiro - project co-funded by the European Union – Creative Europe program.
The curator
Helena Mendes Pereira working together the artists Ana Almeida Pinto (1984), Liliana Velho (1985) e Patrícia Oliveira (1983)
Helena Mendes Pereira is a curator and researcher in contemporary artistic and cultural practices. She often ventures into dramaturgy and collaborates, as a producer, in projects related to music and theatre, where she has many of her professional roots. She has a degree in Art History (FLUP); attended the specialization in Museology (FLUP), the post-graduation in Arts Management (UCP); holds a Masters in Communication, Art and Culture (ICS-UMinho) and a PhD in Communication Sciences (ICS-UMinho), with a thesis on Curatorship as a process of communication in Contemporary Art.
She is currently general director and curator of zet gallery (Braga) and is part of the Cerveira Art Biennial Foundation team as curator, having started her professional career with this entity in the summer of 2007. In the education and cultural mediation context she regularly guides visits to contemporary art exhibitions and museums, having already taught the subject at various educational institutions. Since the academic year 2018/2019, she takes part of the faculty of the University of Minho, namely at the Institute of Languages ​​and Human Sciences (Masters in Translation and Multilingual Communication) and at the School of Architecture (Degree in Visual Arts), as a Guest Professor.
She is a senior trainer and consultant in the areas of cultural management and programming. She regularly publishes in newspapers and magazines, such as As Artes entre as Letras, or in RUA and MINHA magazines. With over 13 years of professional experience, she is the author of more than 80 curatorship projects, having already worked with more than 200 artists, national and international, including names such as Paula Rego (b.1935), Cruzeiro Seixas (b.1920 ), José Rodrigues (1936-2016), Jaime Isidoro (1924-2009), Pedro Tudela (b.1962), Miguel d'Alte (1954-2007), Silvestre Pestana (b.1949), Jaime Silva (b.1947) ), Vhils (b.1987), Joana Vasconcelos (b.1971), Helena Almeida (1934-2018), João Louro (b.1963), among many others. She has extensive experience in collection studies, producing and publishing extensive critical work on contemporary art and artists, including catalogues and other results of research on artists and curation contexts. She is a founding member of Astronauta, a cultural association based in Guimarães. She has published two books of poetic prose: "Pequenos Delitos do Coração" and "only literature and not anything else".
Proposal
Barro Mãe
Ceramics is an ancient technology and its use has been transversal to social changes. Contemporary artistic creation, especially in the last decade, has come to consider it beyond an eminently utilitarian dimension, recognizing its ability to establish an umbilical connection to the body of the creator, the artist. In children's plays, clay allows to apprehend forms and, above all, in artistic processes, to coin the artist's digital impression. In its diversity of work possibilities, ceramics brings with it, above all, an idea of ​​earth, ritual and creation, of taking care of the fragile and raw fabric that makes this three-dimensionality. This caregiving role, like the pottery in the house, has always been associated with women, with the feminine. The present artistic residency pursues the curatorial principle of crossing of wills and geographies gathering, nationally and internationally, caretakers of the earth in the metaphor of what it means to be a mother and about the mother that exists in all women. To co-orient the artistic residency will the artists Ana Almeida Pinto, currently working in Alentejo, Liliana Velho, from Viseu, and Patrícia Oliveira, from Monção, outskirts where the contemporary challenges ancestral technologies and dazzles those who want to be a maker of beautiful things and build futures. The curatorship puts them in contact with creators from other parts of the world and, together, we will create an exhibition experience to feel this female caregiver through ceramics, perceiving their discomforts and stereotypes, alluding to their contingencies and narratives.
About Aveiro
Located in the center of Portugal [halfway of Porto and Coimbra], by the sea, Aveiro is one of the major cities of the country. Nowadays its relevance and increasing number of inhabitants comes from the presence of the University [founded in 1973] and from the industries and companies operating in the technological areas, as well as from the improvement of the harbour facilities, seen as an important gateway to Europe and a strategic point to international trade.
Aveiro is also placed by the central national railway which contributes to the easy traveling to everywhere in the country. All types of services are available and there are several hotels and restaurants, as well as sports and cultural facilities to serve the population and the visitors. Museums, a municipal theater, a congress center and a large number of culture associations and culture agents [CCI] create the pleasant and dynamic cultural atmosphere of the city, highlighted by the canals festival and, mainly, the International Biennial of Artistic Ceramics [since 1989], which 15th edition takes place at the same time of the AiR. Encompassing the cultural dynamics, Aveiro recently launched its Candidacy for European Capital of Culture in 2027.
A city full of history, of several former monasteries, baroque churches, Art Nouveau facades, colored tile panels and with a long tradition in ceramics, fishing [including the famous codfish] and salt production, Aveiro is also known by the 15th century Portuguese princess Joana who chose to live, became nun and is buried in Aveiro [her tomb is a masterpiece of Portuguese baroque]. Blessed since 1693 and motive of deep religious devotion of the community she is the saint patron of Aveiro. Side by side with its long history, is the university campus, a complete catalogue of the Portuguese contemporary architecture design by renowned architects such as the Pritzker's awarded Álvaro Siza Vieira and Eduardo Souto Moura.
The weather conditions are pleasant, both on summer and winter, and the brightness provided by the large lagoon and the ocean brings a special glow to the city and the buildings colors.
The beaches around Aveiro [Barra, Costa Nova and São Jacinto] are a main holiday center for people from center Portugal and Spain [Salamanca, Valladolid, Ciudad Rodrigo]. Barra' beach is also a significant spots for surfing all entire year. Besides that, the lagoon [European protected area – Natura 2000 network] attracts a large number of visitors and researchers to appreciate and study the landscape and the biodiversity [mainly the birds]. The saltpans still producing according to artisanal methods are one of the major local touristic attractions. Art Nouveau heritage is becoming a significant cultural attraction [it is part of the Art Nouveau European Cultural Route] as well, side by side with the moliceiro' boats and the street art produced by local and national artists.
---
Return to CreArt News