Open Call: Dual Exhibition in Kaunas. A dialogue of 2 artists: Eco-Diaster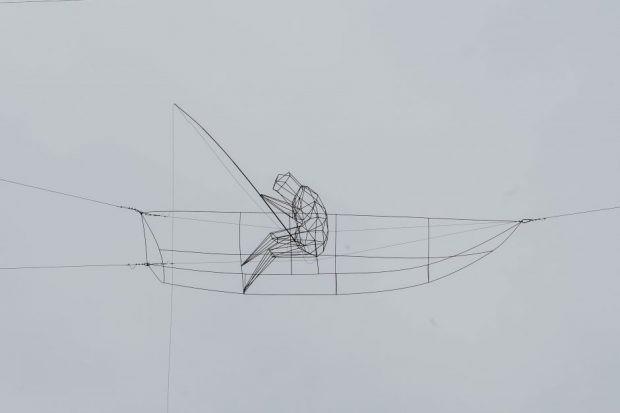 Artists of CreArt cities are invited to apply for participation in ECO-DISASTER exhibition in Kaunas (Lithuania). Participation in exhibition is open to: contemporary visual artists, profesionally representing the fields of visual and fine arts. Works of two artists will be selected and exhibited in Kaunas (Lithuania). One of them will represent the city of Kaunas.
We invite to participate artists born or resident in the CreArt cities:
Valladolid – Spain
Genoa * and Lecce – Italy
Clermont - Ferrand and Rouen France
Zagreb – Croatia
Kaunas –Lituania
Lublin and Katowice –Poland
Aveiro – Poland
Skopje - North Macedonia
Liverpool - UK
* In the case of Artists from Genova they should be under 35.
EXHIBITION CONCEPT
The public debate of climate change and its effects has been quite abundant lately. Rather fierce statements turn up continually in the media, political discussions, meetings of social activists and even private gatherings. Intellectuals have been signalling about the malicious habits of consumerist society that have great negative impact on natural elements. Developed countries agree unanimously upon an urgent necessity of active solutions of the problem, and try to apply innovative, nature-preserving technologies, limiting destructive human action.
This exhibition invites artistic reflection on the phenomenon of the climate change, its effects, its social reactions. Artists are encouraged to represent their individual positions, to critically reflect on and research into the reactions of their environment through various means of expression.
The exhibition tries to emphasize to the audience that art is a powerful instrument of communication; creation is able to contribute significantly to changes in the reality of life, to make society pay attention, to solidify communities. Creators are invited to co-operate and create socially responsible art that would reflect on the controversy of the two concepts (ecology and disaster), on their contradictory meanings and the arising associations – not necessarily convenient or comfortable, but discussion-provoking, yet always centering on the issues of nature.
CONDITIONS OF PARTICIPATION
The organizer will cover:
 300 € grant for the artist.
 Flight tickets to the exhibition opening.
 Local travel costs.
 The accommodation costs.
 Artworks transportation costs to and from Kaunas.
 Organization of exhibition (catalogue, marketing, exhibition opening).
IMPORTANT DATES
• Applicationsshould be sent by 17 February 2020
• Selection of works around 21/2/2020.
• Information about the results of selection 26 February 2020.
• Exhibition opening 2/4/2020.
• Duration of exhibition: 22/4/2020.

EXHIBITION ORGANIZER: PI Artkomas; http://www.artkomas.lt

EXHIBITION CURATOR artist, art critic Remigijus Venckus, PhD. R. Venckus defended his doctoral dissertation in the humanities in 2014; in 2005 – 2015 he has published 337
critical articles on subjects of art, media culture and creative industries. In 2008 – 2016 R. Venckus acted as art critic for the international visual arts festival "Art In Old Lithuanian Manors"(Lithuania). Since 2002 he has held 50 solo exhibitions in Lithuania and 4 solo exhibitions abroad.
R. Venckus has been teaching subjects of media technologies and art creation in Lithuanian and foreign universities for 15 years. He is currently Professor at Vilnius Gediminas Technical University, Faculty of Fundamental Sciences, Department of Graphic Systems. More information available at www.venckus.eu
HOW TO APPLY: https://creart2-eu.org/open-calls/
---
Return to CreArt News