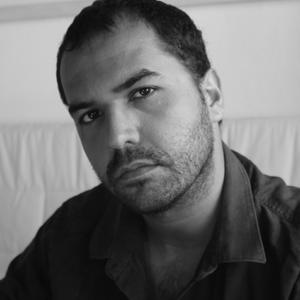 Stefano Bucciero was born in Brazil and grew up in Italy, where he holds a MFA in Visual Art and Graphic Design at "Accademia Ligustica" of Genova. His works are reportage on the hidden beauty of the world. Photography use allows him to play on contrasts in order to add mysterious, solitude and melancholy or even unreal touch to the images.
Among the main exhibitions, he has participated in 2009 the "National prize Bruno Munari" at "La Triennale di Milano"Design Museum, curated by Gillo Dorfles and Silvana Annicchiarico. In 2016 his works was exhibited in Portugal, Norway, Lithuania during the European exhibition "Notes on Tomorrow" curated by Luisa Santos and coordinated by "CreArt Network of Cities for Artistic Creations". In 2018 take part at workshop "The use of photography as a sculptural material" organized by HDLU Hrvatsko Drustvo Likovnih Umjetnika/Croatian Association of Artists and coordinated by Kristian Kozul and Lea Vene at MSU Museum of Contemporary Art of Zagreb
His portfolio is available at DOCVA (Documentation Center for Visual Arts) in Milan and at "Fondazione Bevilacqua La Masa" in Venice.
Currently works on independent projects, mainly in the field of architectural photography, and UNESCO cultural heritage.