New mural for Liverpool's Chinatown celebrates chinese community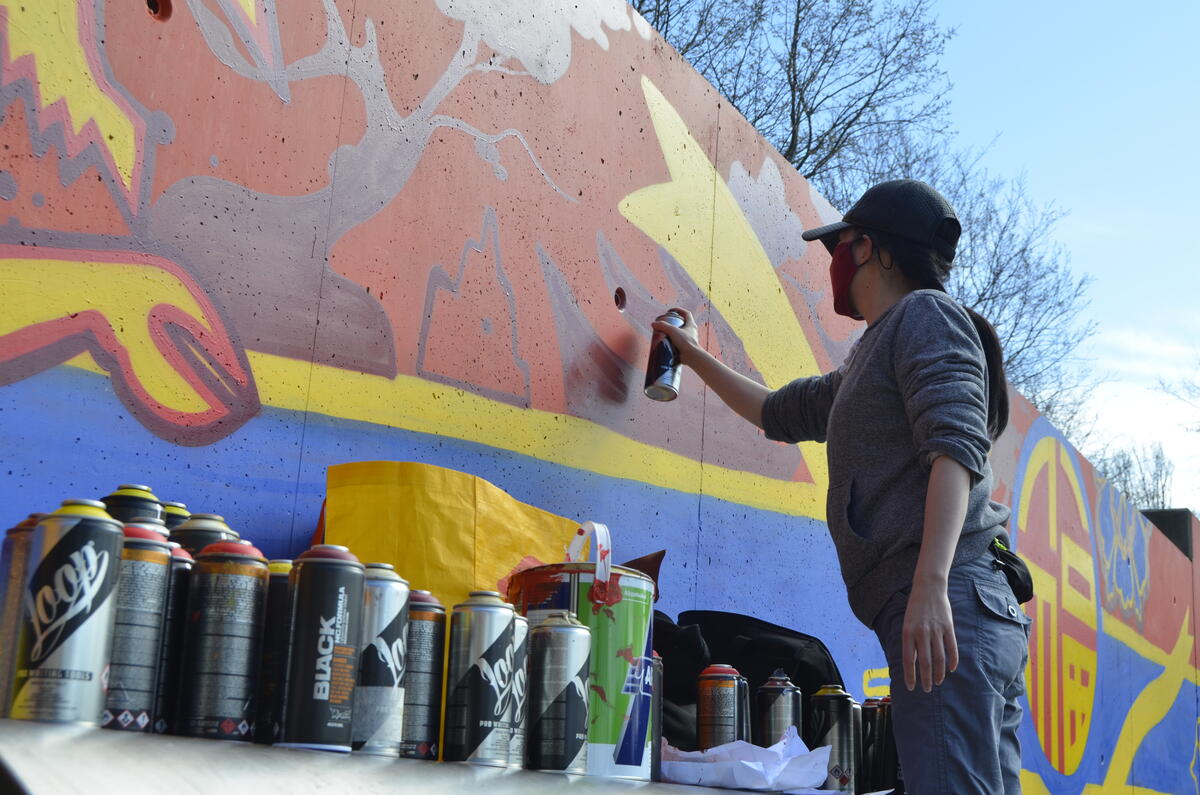 A brand new mural which celebrates Liverpool's Chinese community is taking pride of place in the city centre.
Located in Chinatown's Great George's Square, the 50-metre wide and two-metre high spray-painted artwork is a striking red, yellow and blue mural, featuring an ox to mark the lunar New Year.
The ox is a symbol of hope for communities and signifies prosperity and good fortune for all. The theme of the piece is 'Reunion' which not only looks to a future when everyone can be together again, but also reflects on the prejudice the community has experienced following the Covid-19 pandemic.
Working in partnership with local Chinese community groups, Writing on the Wall and Pagoda Arts facilitated workshops to create the final design. European funding from CreArt, enabled French artists Alexis Le Pasteur and Lise Le Bonniec to be virtually involved in the development of the design.
Zap Graffiti – a popular organisation which works with communities across the UK in creating positive graffiti murals, has worked with young people to bring the design to life and the results will be officially unveiled by the community on Monday (29 March).
Culture Liverpool has supported the new artwork which was produced with Covid-safe guidelines in place.
https://www.cultureliverpool.co.uk/news/new-mural-for-liverpools-chinatown/?fbclid=IwAR3xU-OcVkrf_d1GGwJmzqbrEg9vLxL7-sjQd-gHv-hq1jAp3bt0goyvEdY
Photos by Writing on the Wall
Photo gallery
---
Return to Street Art