Różewicz-Lem-Hartwig CreArt Street Art Project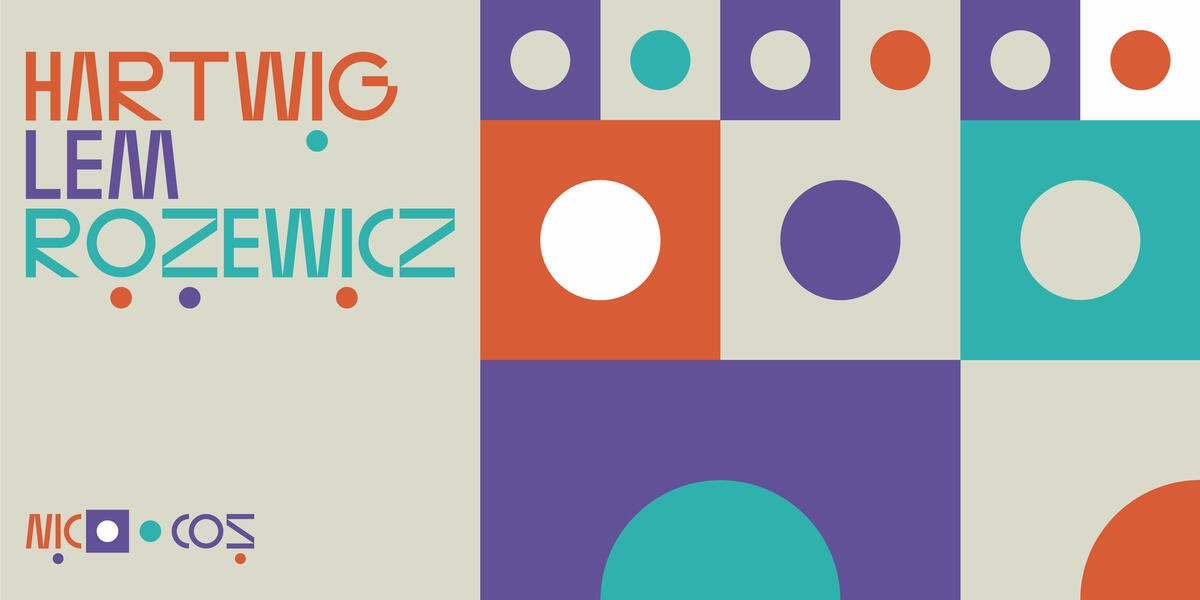 In 2021 100th birthdays of three Polish authors: Tadeusz Różewicz, Stanisław Lem and Julia Hartwig are celebrated. Therefore this year's street art activities will be devoted to them.
The project is an attempt to find meeting points of their works. It will consist of a mural dedicated to the Authors as well as a film documenting the creation of the mural in Lublin and introducing these three figures. The authors of the project describe their artistic idea as follows: "We started with the punctuation point as something and nothingness as its denial and element of doubt. All writers and poets ask questions, and the answers (if there are any) are not very optimistic." In the film, the authors will weave their interpretative story, also leaving the audience a lot of space for imagination.

Różewicz-Lem-Hartwig CreArt Street Art Project will be presented to public for the first time during the Cross-Border Cooperation Congress in Lublin on October 7th, 2021.
Authors and producers of the CreArt Street Art Project: Anna Bakiera, Cezary Hunkiewicz, Paweł Ryżko.
Paweł Ryżko
Graduated from the Academy of Fine Arts in Łódź. Painter, muralist, graphic designer. Apart from numerous exhibitions in Poland, his works have also been presented in Miami, Stockholm, Berlin, Prague, Minsk, Paris, Kyiv and Budapest. He works at the intersection of art, art in urban space, as well as graphic design and typography.
He is a co-founder of the international collective "Void Projects" (with Alex Void) and a member of the Kukugrafika duo created with Sainer (Etam Cru). He designed music publications, incl. Frank Zappa's "Hammersmith Odeon". His work has been awarded many times, among others, at the Polish Poster Biennale and in the Polish Graphic Design Awards competition.
Anna Bakiera
Co-founder and director of the Brain Damage Gallery. Art historian, curator of exhibitions and activities in public spaces. Professionally associated with the "Rewiry" Studio of Socially Engaged Art, the Institute of Art in Public Space and the European Foundation for Urban Culture. Coordinator of international cultural projects. Academic lecturer (history and theory of design). Scholarship holder of the Ministry of Culture and National Heritage.
Cezary Hunkiewicz
Co-founder and director of the Brain Damage Gallery. Sociologist, culture manager, academic teacher. Culture researcher, street art critic, author of texts published in Poland and abroad. Founder of the European Foundation for Urban Culture. Organizer of events, exhibitions and discussions on graffiti and street art. Author of articles and papers on urban culture. For over 15 years he has been actively involved in the development of independent art and street art in Poland and Europe.
---
Return to Street Art