OPENING OF THE 6TH EUROPEAN EXHIBITION "THE THIRD SPACE" IN ZAGREB. 22 MAY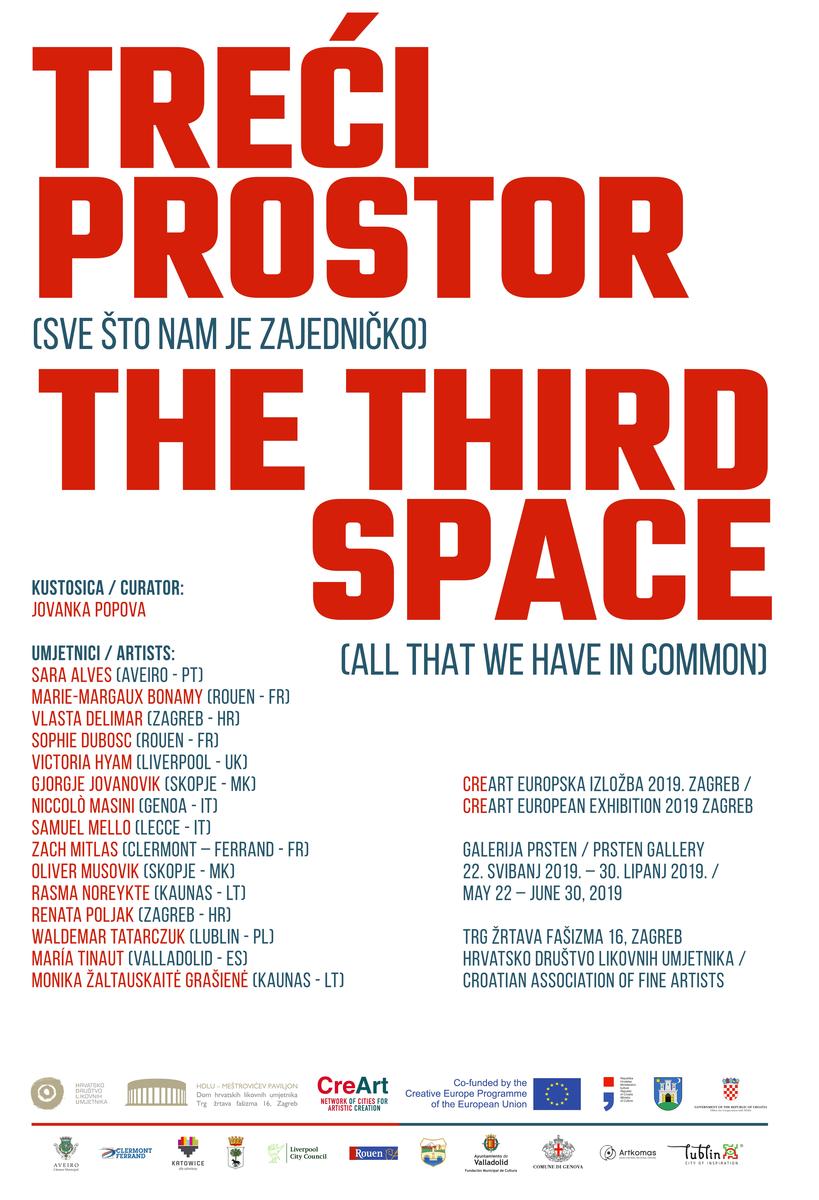 The 6th European Exhibition CreArt "The Third space" will be presented at the Mestrovic Pavilion, home of the Croatian association of Visual Artists, in Zagreb on May 22. "The third space" will show artistic practices that reflect "identity" in relation to the community and the community, as synonymous with a space of solidarity, shared collective experiences or important community participation. The use of the term solidarity is mainly defined as a manifestation that articulates joint action, but also connected with an existential category linked to the vulnerability of human life. Therefore, the reference themes on which the selected artists will impact - often tragic, culturally conditioned, socially manipulated, politically damaged, parasitically dependent on a line of unstable decisive factors and bureaucratic structures - show the precarious nature of modern life and the restlessness of the consequences of those that are omnipresent.

Participating artists: Sara Alves (Aveiro); Zach Mitlas (Clermont-Ferrand); Niccolò Masini (Genoa); Rasma Noreikytė and Monika Zaltauskaite (Kaunas); Victoria Hyam (Liverpool); Renata Poljak and Vlasta Delimar (HDLU-Zagreb); Waldemar Tatarczuk (Lublin); Sophie Dubosc and Marie - Margaux Bonamy (Rouen); Maria Tinaut (Valladolid); Gjorgje Jovanovik and Oliver Musovik (Skopje); Samuel Mello (Lecce).
Attachments
Catalogue
Photo gallery
---
Return to European Exhibition