Pandemocracy. Culture in a New Social Space-time / CreArt local seminar in Lublin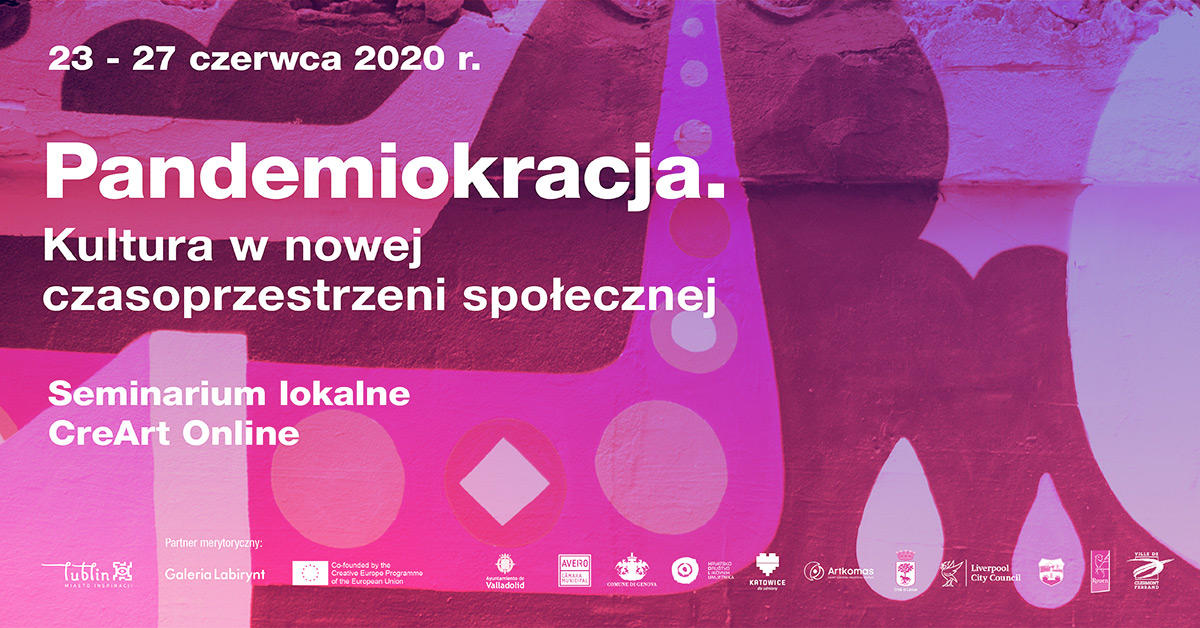 We face a gigantic crisis these days. It is not caused just by a pandemic itself, but certainly the pandemic has revealed it with all its might. We can recall the words of the Nobel Prize laureate of 2018, Olga Tokarczuk, who said in last December "The world is dying, and we don't even notice it". What we see is not a disease that will end and we will return to it before it. We realize that even when / if the pandemic ends, there will be no way to return to the state it was before. That reality with its possibilities is over. This is obvious to all of us. Available financial resources will look completely different, it is possible that social habits will change, health care may become the highest priority, culture and democratic values ​​pushing aside. Cultural institutions that we know from the past, in which we work or work with may have problems with functioning in the future.
Well-known voices about the allocation of "our taxes" to activities that for various reasons taxpayers (and especially the loudest ones) do not accept may increase. It seems to us that we now have time to discuss the new model of the institution's functioning. The discussion will concern very different areas that are connected by their timeliness and impact that they have or may have impact on the functioning of the institution. Global issues – climate crisis and migrations. Human and citizen rights, values ​​and principles of democracy that are being violated in Poland on a long unknown scale. Activities in the digital space that has exploded in recent weeks but at the beginning of the century due to lockdown. Accessibility for OzN, for whom pandemic and its consequences are particularly severe. Youth whose needs, demands and expectations are widely disregarded. Finally, the very model of institutions, organizations within and their relations with the environment, as well as the ways and sources of financing for art.23
Webinar organized June 23 by CreArt, Miasto Lublin Kultury and Galeria Labirynt.
https://www.facebook.com/events/1136053936769347/
---
Return to Local Seminar