Help us to improve the CreArt project! Complete the survey and contribute to the on-going Research commissioned by CreArt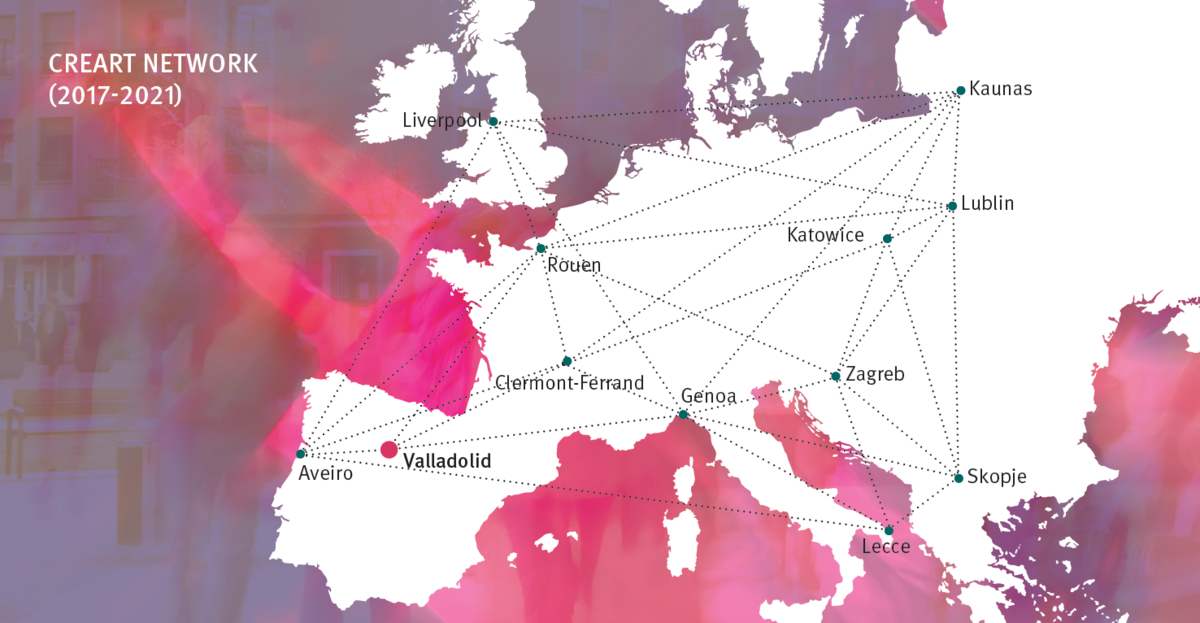 CreArt Network is currently coordinating together with the renowned researchers Juan Arturo Rubio (Universidad Antonio de Nebrija) and Marta Pérez Ibáñez, a Research Study on the impact of artists' mobility in the project, that will help us improve them and optimize all resources involved. If you are an artist from the Network and have been benefited from the CreArt activities, please take some minutes to complete the survey. Thanks!

SURVEY TO ARTISTS OF THE CREART PROJECT

This survey aims to analyse the impact of CreArt PROJECT on the different cities in which the project is taking place, from the perception of the artists involved in its activities. Your experience and implication in the development of these CreArt activities is fundamental for us. It will not take you very long to complete it, and it will provide priceless data that will allow us to obtain the necessary information to develop our research.

We would very much appreciate to have your answers by March 15. Should you have any questions, do not hesitate to contact us:
Juan Arturo Rubio, jrubioa@nebrija.es
Marta Pérez Ibáñez, martaperezib@gmail.com

Thank you very much for your cooperation.
---
Return to CreArt News