New 3 CreArt artists for the Residence Program in Linz (April 2021)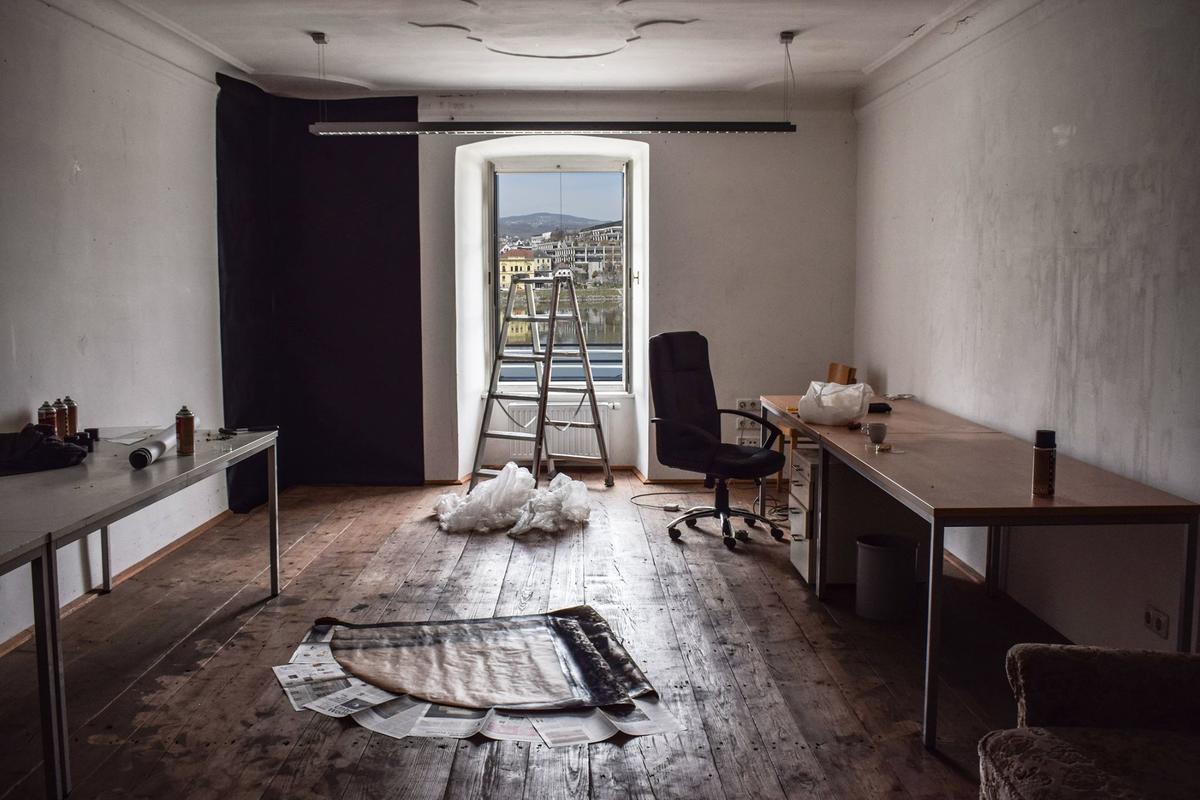 These are the artists selected for the CreArt Committee in Valladolid to take part in the next AiR in Linz:
Cuco (Javier Carrera) / Valladolid. Project "Paper, mud, wall"
Darko Aleksovski (Skopje). Project "Places for Daydreaming"
Sebástien Camboulive (Rouen) Project "Axis Mundi"
Congratulations!
CUCO (JAVIER CARRERA) Valladolid, 1988.
Holds a Higher degree in Illustration and graphic design (School of Arts of Valladolid. 2008) and a University Degree in Fine Arts (Complutense University of Madrid. 2014). Selection of collective projects/ production and Artist in Residences:
- Co-founder of the artistic collective Espacio Matrioska. Ourense 2015
- Ka Project. Mural painting based in India and Nepal with the UCM and Visva Bharati University of Shantiniketan. West Bengal India. December 2015 – March 2016.
- Artistic residency in the M Cube Gallery. Patán, Nepal. 2016
- Chitrakar project about painting and oral tradition, in collaboration with the Complutense University of Madrid (UCM). Pingla, West Bengal India. 2016
- Artistic residency in Miscelanea Foundation. Cholula, Puebla. Mexico 2018
"The project "Paper, Mud, Wall" to be developed in the residence contains three parts: 1. Nurture on the symbolic elements that composes the life in Linz, drawing them until I appropriate them by relate them with my personal language using different strategies: getting to know (in the most possible way) the local population, take walks, obtain elements of the public road and emblematic buildings, food, nature, etc. Make city radiography; 2. In parallel I want to plastically relate them with the process I was telling before, meaning, studying how materials react with each other: clay, paper, paint, wall, ink, etc. Analyzing materials, as if it's a science laboratory, new ways, possibilities and concepts using my personal graphic work as a motor to my quest; 3. Generate artwork in small and medium format as a conclusion of the residence. Conceptualize
the use of clay as a primeval, primitive and basic material, apply it mainly on paper as if it where watercolor, apply it with relief, paint with a fragment of dried clay, etc. Depending on the conclusions obtain by the plastic research; I'd be interest in applying it on to the wall if the opportunity is given.
https://cucoismy.name/
DARKO ALEKSOVSKI. Skopje, 1989
Visual and performance artist. He holds an MFA Degree from the Faculty of Fine Arts in Skopje, Republic of North Macedonia. He was artist-in-residence at bm:ukk Artist-in-Residence Program (Vienna, Austria) and Deutsche Börse Residency Program at Frankfurter Kunstverein (Frankfurt, Germany). His practice is formed around personal archives and experiences, which are transformed into open artworks through a set of theoretical propositions and creative acts. His artistic interests include ongoing
collaborative and participatory projects, and institutional critique.
" For the Atelierhaus Salzamt Residency, I would like to expand a series of works that I recently worked on, titled Places for Daydreaming. Places for Daydreaming is a series of works on paper and texts that I started to develop during lockdown and while living in social isolation. The series of drawings, paintings and notes are fragments taken from memories, contextualized as a part of my current artistic production and the visual interests that I currently work with. These works are a research into how, at a time when travel is limited, we can return to memories of places we have already traveled to. In this sense, the works are also a reminder not only of specific places and cities where I have traveled to or lived in, but also of objects and situations that inspired or influenced my artistic practice."
https://www.darkoaleksovski.com/

SÉBASTIEN CAMBOULIVE. Paris, 1972, Lives and works in Rouen
Since his studies at the Applied Art School of Vevey (Switzerland), he's developped his practise to question current photographic representations of a territory. Whether in his close environment or during invitations in artist-in-residence programs, his experimental work seeks to interpret a geographical area, wandering with topics of crossings, flows, axis and rounds. He is represented by Les Douches-la Galerie (Paris). He has participated before in the following AiR Programs:
2020 Lumière d'encre, Céret
2018 CreArt AiR hosted by Artkomas, Kaunas
2012 Lodève, Chemins de la culture, Conseil Général de l'Hérault (R)
2010 Les Rias, Saint Apollinaire de Rias (R)
2009 Institut Français des Pays-Bas, Maison Descartes, Amsterdam (R)
2008 Vidéoformes, Clermont-Ferrand; Ecritures de Lumières, CNDP, Auvergne; Lauréat programme Artist In Residence Ambassade de France,
" My intention for the residence program in Linz would be first to pursue my two on-going photographic projects. One is related to what Mircea Eliade called Axis Mundi. It consists in finding (in and around Linz) and representing, with photography, axis in landscapes which the Earth would supposedly turn around. Some precise locations that certain people, generation after generation, would have discreetly protected and keep on distinguishing to remember their importance. It could be for instance, in the urban environement, some specific poles, crossing roads, ancient towers… Some trees or remarkable stones in the natural environement. The second part would be to continue my research related to the serie Botanic. Then, my first destination would certainly be the Botanischer Garten in order to find lights, locations and species that would fit my protocole. This work would also be a legitimate alibi to wander into some more preserved environment such as Kürnberger Wald in order to expand sources of visual patterns. But between sincere intentions and local realities, context of residence is often (always) an occasion to adapt oneself and find some unexpected paths in creation, which is priceless."
Photo gallery
---
Return to CreArt News