Aveiro holds the CreArt Seminar: "What is to curate an exhibition? Presenting the past, narrating the present", between 29-31 October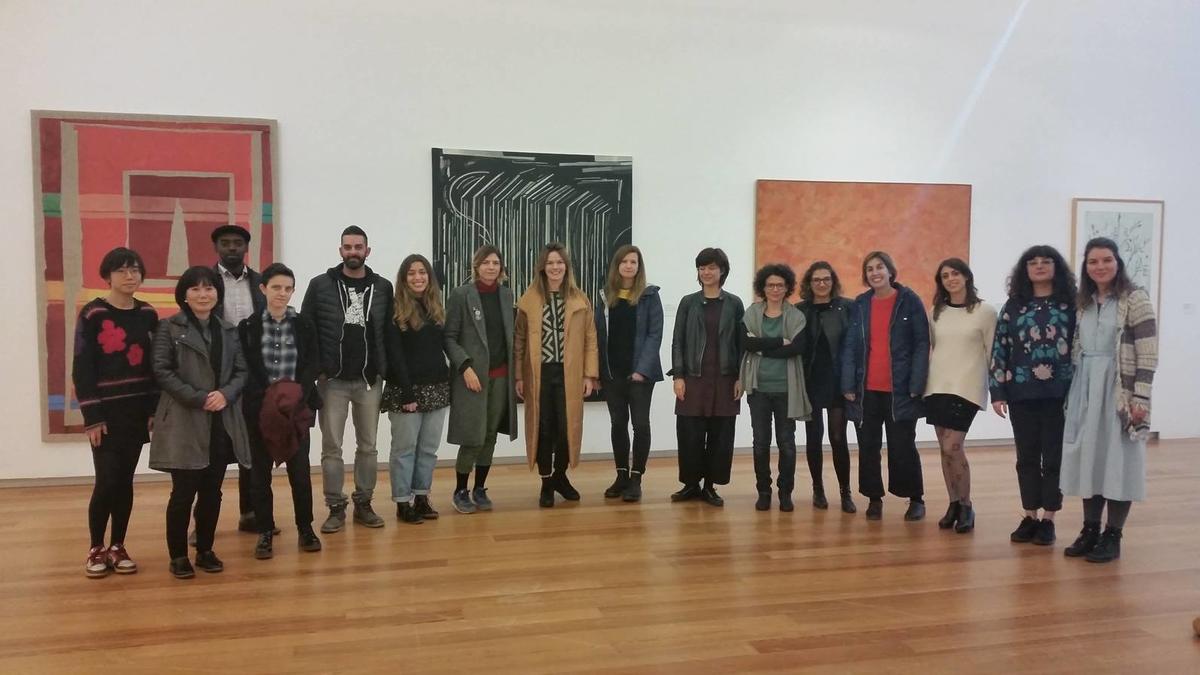 We are pleased to confirm the shortlist of participants selected by Mariana Pinto dos Santos, that will lead the CreArt Seminar "What is to curate an exhibition? Presenting the past, narrating the present", between 29-31 October in Aveiro (Portugal).
Aveiro: Hugo Branco, Xu Moru,Olivia Matni
Clermont-Ferrand: Jean Roméo Kamptchouang Ngamo
Genoa: Lidia Persano, Virginia Lupo
Kaunas: Indrè Mekelaitytè
Liverpool: Lucy Byrne, Tomoko Freeman [aka anti-cool]
Skopje: Natali Rajchinovska Pavleska
Valladolid: Marta Álvarez,Miriam Navarro Prieto
Zagreb: Martina Marić, Petra Šarin
Topic
This seminar will explore the relationship between history of art and curating, as well as the narrative production involved in curating. It will focus on contemporary exhibitions on twentieth century art. It will address the following issues:
Curating in a centre-periphery dynamics: peripheral artistic practices, curating and history production
The role of curating regarding pre-defined artistic canons or hierarchies of artistic practices
Market, politics and social dynamics: curating as practice of interference
Art history's changing practices and curatorial practices
The role of the museum in rethinking the museum and its narratives
Changing ways of seeing, changing ways of thinking - balancing communication, placing doubt, displaying as narrative production
The seminar will consist in exposing sessions and case-study sessions, including the discussion of essays, a visit to an exhibition to be discussed in class and the participation of a visiting independent curator.
Director
Mariana Pinto dos Santos
Mariana Pinto dos Santos is an art historian, with a PhD in History and Theory from the Facultat de Belles Arts - Universitat de Barcelona. Integrated researcher at the Art History Institute in Universidade Nova de Lisboa (Faculty of Humanities) and invited teacher at the Art History Department.
Author of the book Vanguarda & Outras Loas, Lisboa: Assírio & Alvim (2007), the catalogue Outra Vez Não: Eduardo Batarda (Serralves 2011) and several essays and chapters published in magazines, books or catalogues, about XXth century artists as well as modernity and modernisms, historiography of art and theory of art. She co-edits the literary work of the modernist artist and writer José de Almada Negreiros and has curated the retrospective exhibition in the Gulbenkian Foundation José de Almada Negreiros: a way of being modern (3 February-5 June 2017) as well as two spin-off exhibitions: José de Almada Negreiros: drawing in motion (29 November 2017- 31 March 2018, Museu Nacional de Soares dos Reis) and Modern Women in the work of José de Almada Negreiros (7 July-14 October 2018, Museu Municipal de Tavira, Palácio da Galeria). She is the co-IR of the funded research project Iberian Modernisms and the Primitivist Imaginary (AAC nº 02/SAICT/2017 – 029837).
Photo gallery
---
Return to Seminar for curators