CreArt Skopje & EU Days / Talk debate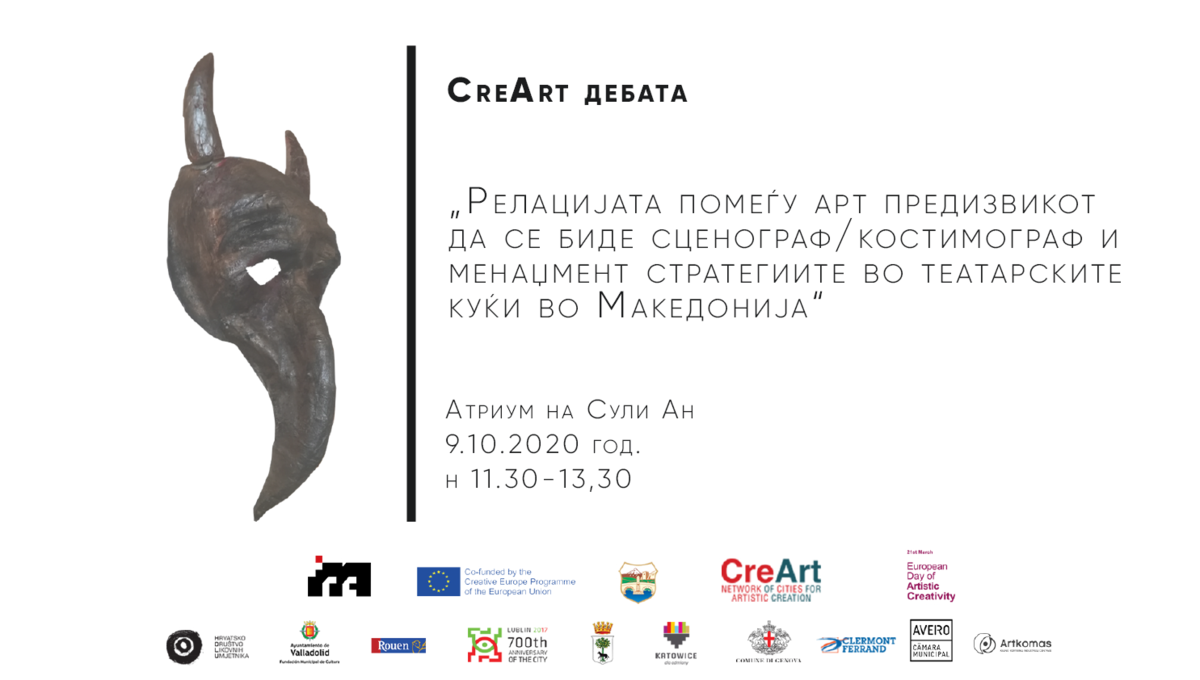 Within the project "CreArt" and the program activity European Days of Artistic Creativity, the City of Skopje and the Museum of the City of Skopje organized a talk debate on:
"THE RELATIONSHIP BETWEEN THE ART CHALLENGE, TO BE A SCENOGRAPH / COSTIMOGRAPH AND MANAGEMENT STRATEGIES IN THEATER IN R.N.MACEDONIA.
The moderator of the debate was KRSTE DZIDROV - DZIBI, one of the most prominent Macedonian scenographers, who has existed for more than 35 years with his creativity and has realized many theatrical and film, costume and scenographic works.
The debate was attended by famous set designers and costume designers who work in theaters, museums, opera, discussed the challenges and difficulties of their work that they face every day.
Photo gallery
---
Return to EU Day of Artistic Creativity