EUROPEON DAY OF ARTISTIC CREATIVITY IN KAUNAS MAY-JUNE 2020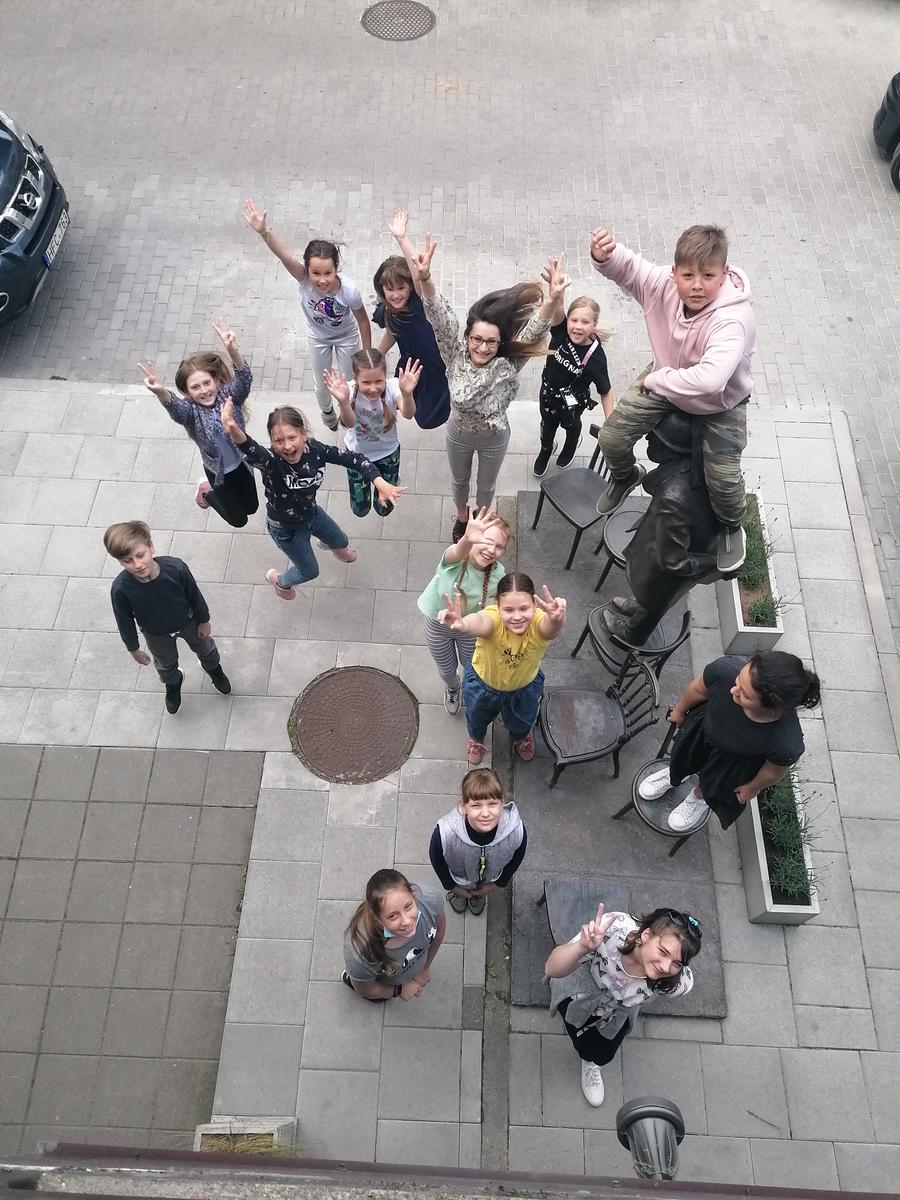 European Day of Artistic Creativity after lockdown became Artistic Creativity month for Kaunas children!
Almost 400 childres participated in CreArt activities: animation, photography, painting, graphics, stained glass, ceramics and orienteering sport activities to find cultural objects in Kaunas were held in Kaunas during 25 May-19 June.
VARIOUS ART WORKSHOPS
6 month – 4 years children participated in CreArt activities with their parents and explored the surroundings of creative world. They developed not only creativity, but emotional, artistic, social abilities as well.
7 - 13 years children participated in various Creativity workshops: graphics, stained glass, ceramics. Also orienteering sports activities were held to promote acquaintance with cultural objects in Kaunas.
PAINTING WORKSHOPS
Students (Art school) had the opportunity to paint with different materials and different tools. After learning individual painting techniques, they created new ones - combined and mixed already learned techniques. It was a great experience for the students as they had the opportunity to touch different painting materials, tools and proceses. Educator –painter Mindaugas Juodis.
ANIMATION WORKSHOPS
During the educations, the children had a unique opportunity to create a script and their own author's video from the beginning to the end on the principle of pixelation and clippings.
Link to created by children videos:
https://www.youtube.com/channel/UCQyHKTZZ3GTqwY4xSnJaelA/videos
PHOTOGRAPHY WORKSHOPS
It was a great opportunity for students (Art school) to learn new things and to improve their knowledge, as well as to take photos with the professional equipment of a photography studio. Educator – photographer Juozas Kamenskas.
Photo gallery
---
Return to CreArt News