We launch CreArt 3.0 #stringing_together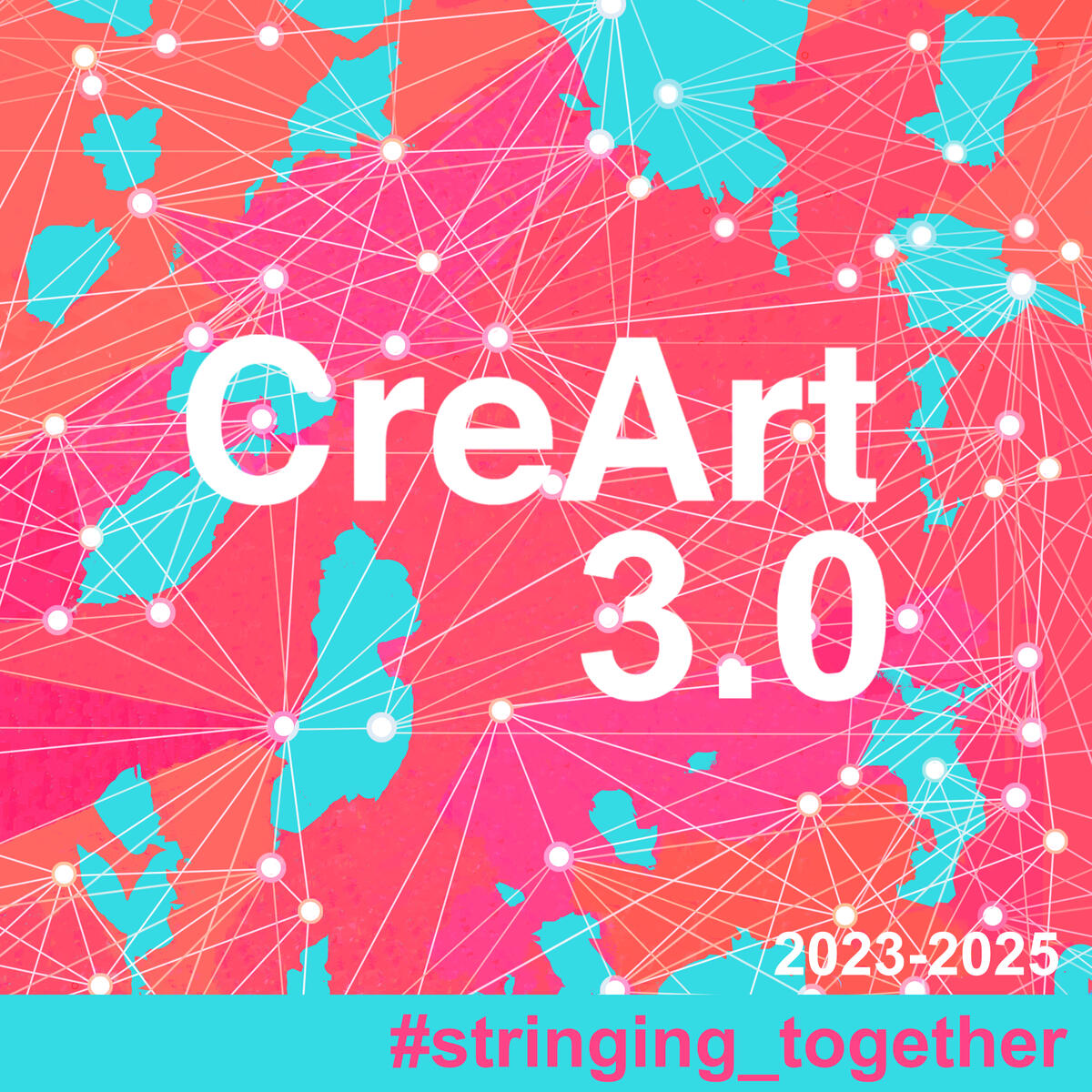 We are thrilled to share with you the launch of #CreArt3, our next cooperation project recently submitted in the Creative Europe annual call. Our consolidated matrix made up by 10 European medium-sized cities plus 4 organisations focused on AiR programs will work #stringing_together to weave new alliances of collaboration and expand our challenges across Europe. For this new chapter of the project we #pushboundaries beyond the visual arts, reinforcing other artistic practices such as performative arts or music, and we also cross our own borders, by starting a new cooperation with an NGO based in Lviv in order to support the training & professionalisation of Ukrainian artists
The direct beneficiaries of the project are based in communities from East to West Europe & from North to South, including: FMC. Ayuntamiento de Valladolid (Spain), City of Skopje (North Macedonia), Comune di Genova (Italy), Comune di Venezia and Fondazione Bevilacqua La Masa (Italy), Artkomas-Kaunas (Lithuania), Ville de Clermont-Ferrand (France), Ville de Rouen (France), Camara Municipal de Aveiro (Portugal), Croatian Association of Artists in Zagreb (Croatia) and Gmina Lublin (Poland), where most of the activities will take place. On the other hand, our associated partners for the AiR program are Atelierhaus Salzamt (in Linz, Austria), Hafenkombinat (in Leipzig, Germany), Bluecoat (in Liverpool, United Kingdom) and the public organisation of the Artistic Council "Dialogue" (in Lviv, Ukraine).
We keep our fingers crossed to start soon this new stage of the project and run:
- 36 AiRs in 12 European cities
- More than 30 public events to celebrate the European Month of Creativity in 10 cities and around 16 actions to improve the artistic education in 8.cities
- 22 Street Art Festivals and 10 Annual Festivals in galleries in 10 cities
- 5 European Conferences and study visits and 30 local capacity building seminars in 10 cities
Stay tuned! More news coming very soon!
Credits Graphic design to Elena Finat
Photo gallery
---
Return to CreArt News