CreArt Street Art project in Genoa: Walk the Line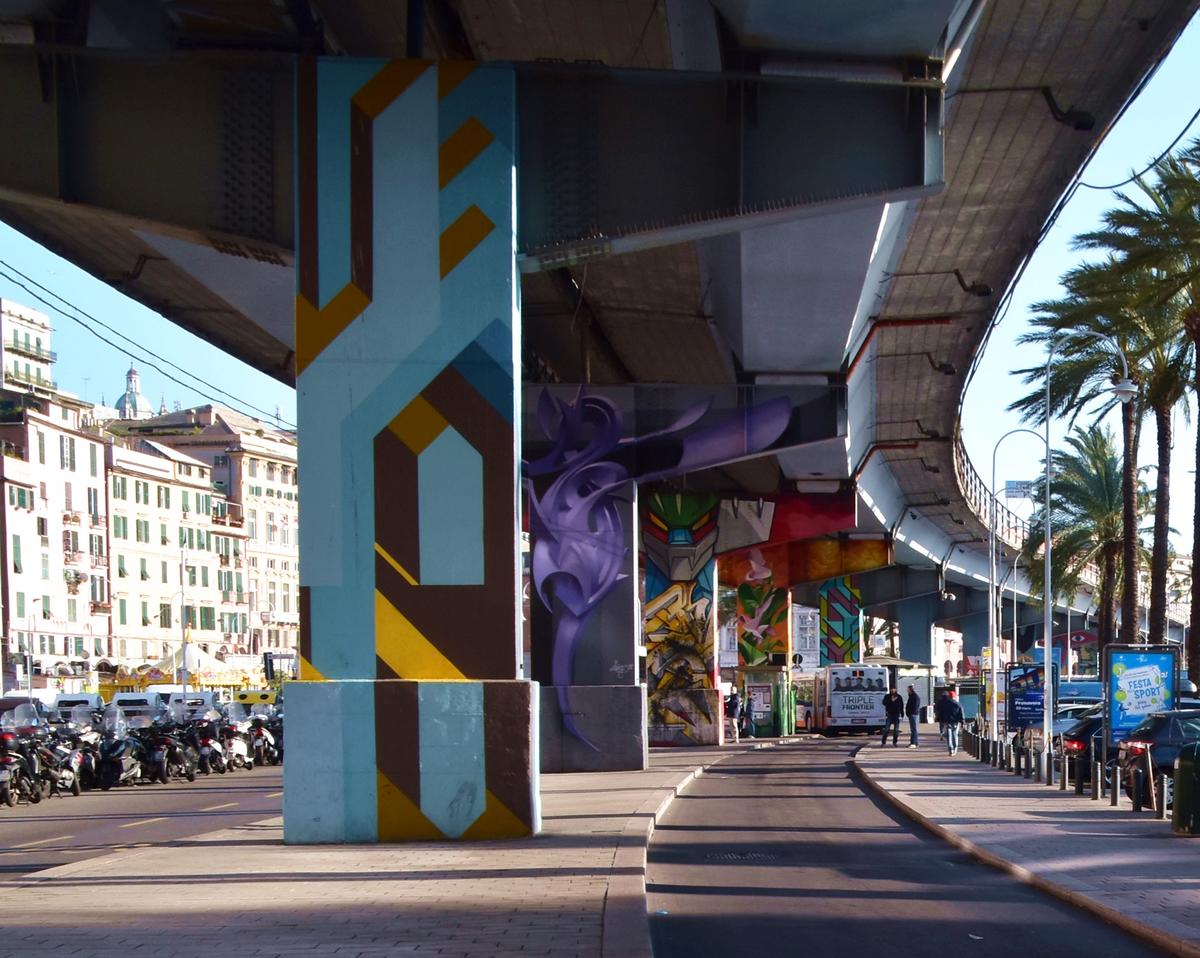 WALK the LINE is a path in the most contemporary of arts, street art, along the main and most discussed street of the city: Aldo Moro road, better known as the Sopraelevata, which thanks to this initiative is being transformed into an open-air gallery.
100 artists per 100 pylons has become the inspiring principle of the project: the need to create such an ambitious and unique project stems from the desire to attract an increasing number of urban art artists.
At the same time, the projects aims to create a path of decoration and redevelopment through public art in a key place in the city, which marks the limit between the city and the port but also marks the connection between the two extremes of the city center.
The Street Art Tour is an alternative tourist route linked to urban art. Whether the spectator is a tourist or an inhabitant the effect will be to discover the city outside the traditional point of view. Street Tour is intended as a tour to discover artists and places forgotten or in any case not recognized as essential within a classic tourist route. Street Tour as an alternative cultural lifeblood of a city where its young people are thirsty for spaces, knowledge and recognition of their artistic goals.
Attachments
Walk the Line
Photo gallery
---
Return to Street Art