Air in Linz /Atelierhaus Salzamt 2017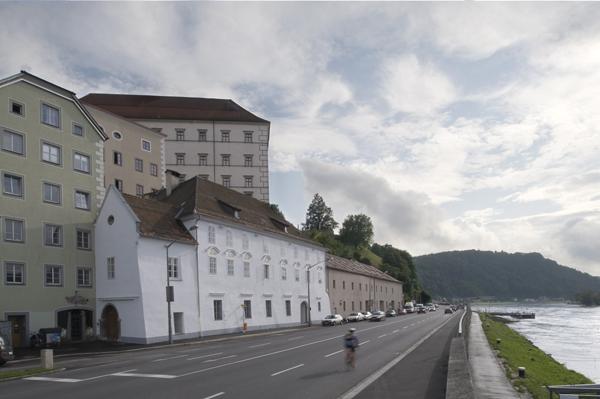 These are the projects selected to participate in the upcoming AiR in Linz in December:
Camille Brée (Clermont-Ferrand)
Playing with the specificities of spaces, my work takes the form of
sculpture and installation at the limit of the perceptible. Through games of light
and transparency, I seek to question the conditions of the visible and give a
framework where what is to look at is the space itself. Through minimal forms
and simple gestures I explore the specifics of a place and try to understand
how the light moves and reveals it. I immerse myself in the movement of the
sun to interact with space in a given temporality. In my last researches, I am
experimenting with light installations that are completely evacuating the question
of the object.
The first part of the residency at Center Atelierhaus Salzamt would be a
time of immersion, observation, encountering and writing. This preparatory work
will allow me to think of an in-situ proposal and will be able to give rise to an
edition which is part of a broader project of description of the light in the spaces
that I occupy.
It is important to me to be confronted with places that bring new
constraints and enable me to rethink the work in new contexts. In my
installations, I try to capture a state of a place, a sensation, an image. The
architecture of the Center Atelierhaus Salzamt and its proximity to the water
seems to me to be a privileged space for my practice allowing me to experiment
largely with in-situ proposals.
I would like to continue this work of sensitive archiving of the light and this time
of residency would be a privileged moment of immersion to propose some new
Anto.Milotta Zlotin Donchev (Genoa)
Ā-Cache. Installation, variable dimensions.
Ā-Cache: from Ākāśa ( Term for æther in traditional Indian cosmology; e.g. Akashic records ) and Cache
( Hardware and software components that store and link data ).
A myriad of frequencies and interferences animate the electromagnetic realm, the dimension that hosts our
energetic imprint. This uninterrupted flow moves through space and time and penetrates matter and spirit.
This invisible electromagnetic range of the spectrum has been the object of our most recent artistic research.
Complex projects like Antennae, that demonstrate our distinct attitude in the sensible use of avantgarde
technologies, give birth to new projects, such as Parabola, that aim to penetrate further scientific fields of
research and experimentation, causing a spark of intuition through interaction. The initial stage of our work is
the thorough analysis of the subject and, through a process dedicated to both research and experimentation,
we discover manual and technological possibilities to translate the content of the matter.
In this line of thought, the city of Linz is the perfect place for technologically enhanced experimentation,
providing contact with platforms of research on technology in relation to media art. In fact, a city of Media Art
Research, Linz is of upmost interest to us as a catalyst for the development of current as well as new projects,
offering the possibility to encounter and interact with centers for media art and technology the likes of Ars
Elettronica and its FabLab, Creative Region Linz and Upper Austria, Art University of Linz and the University
of Applied science.
Fascinated by the ancient idea of the aether - an omnipresent and universal fabric that registers and stores
information which could be channeled through creative endeavors - our attention falls on the Linz' initiative of
Open Commons and Open Data. This virtual library, that grants access to free digital data through a dense city
network of wireless coverage, becomes the modern representation of the aether - technologically mediated
source of information that stimulates both the individual and the collective to channel and reinterpret its
content with creative and recreational intent. This corresponds perfectly to our artistic statement: to sculpt
sound, to model images, to digitize matter are all symbolic gestures – messengers to the aesthetics of
interdisciplinarity and interconnectedness that represent for us the concept of sensible technology.
Given these premises, we propose to explore the artistic possibilities and potential of the Open Commons
initiative in relation to the city's physical and virtual spaces, adhering throughout our residency to centers of
technological and media research in Linz.
Photo gallery
---
Return to AiR Programme