Aveiro selects Bettina Geisselmann (Valladolid) and Manuela Pauk (Zagteb) for the next Residence about ceramic production.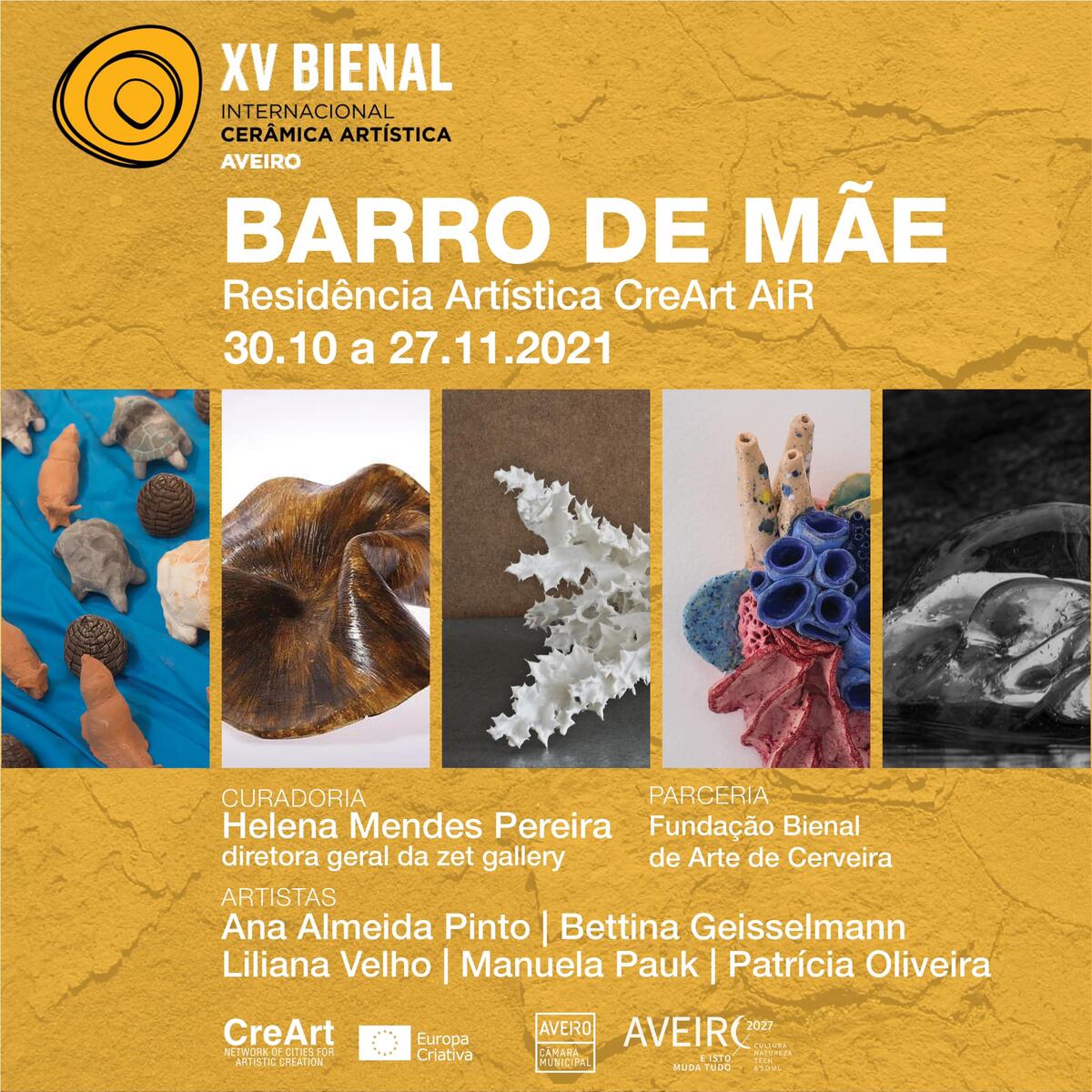 We are pleased to announce the two selected artists for the CreArt Residence focused on ceramic productio to be hoste by City of Aveiro:
- Bettina Geisselman (Valladolid) https://www.instagram.com/bettinageisselmann/
- Manuela Pauk (Zagreb) https://www.instagram.com/manuelajepauk/
The residence will take place between October 30th and November 30th, and the artists will have a diversified cultural program, which will aim to widen their knowledge of technology and styles of ceramic production in collaboration with professional partners. The artists will have some days for a cultural program and project development and other days for realization of the projects. The projects might focus on object production, design, ceramic painting, installation, tile or pottery design and experimentation. It is desirable that the artists relate their projects with the elements of local identity.
Aveiro will provide a curator to guide the artists in their work as well as to install in the city and which will organize events to introduce the artists in the local artist's community, promoting the possibility for the CreArt artists to present their work. The curator will have three invited artists to co-orient the AiR [one per week].
_The two selected artists will develop their proposals with a curatorial assistance before starting the residency to define, mature and adequate the projects.
_During the AiR will be defined open days for visitors, as well as weekly meeting with the artists and an invited person [November 6th, November 13th, November 20th].
_A final public presentation of the works created during the residency will take place [group exhibition]. The exhibition, its opening ceremony and dissemination will be assumed by the organization. This event will be part of the International Biennial of Artistic Ceramics program.
_The artists are committed to attend daily and work in the residence. A final report must be produced at the end.
_One of the works produced must remain in Aveiro and will be included in the artistic ceramics collection of the City Museum.
---
Return to AiR Programme