CreArt AiR in Skopje 2020 with Ana Ivanovska and Irene Tamagnone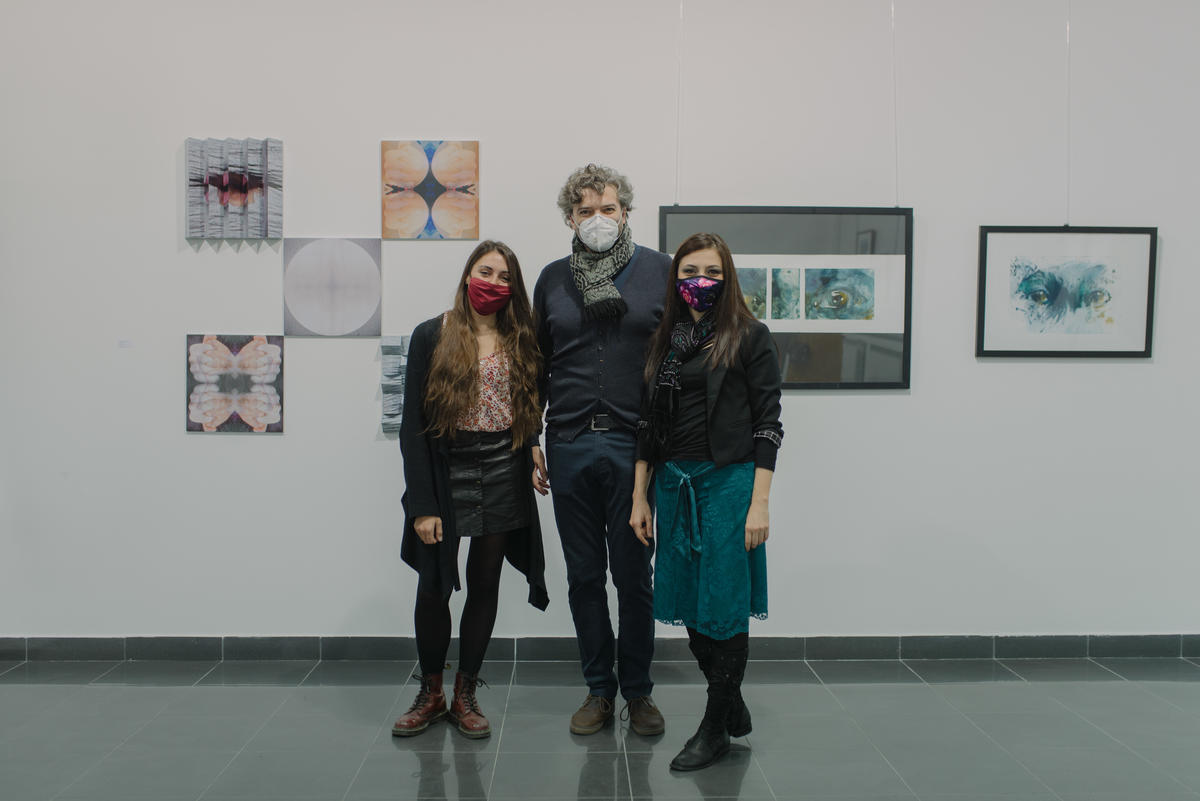 The City of Skopje is organizing the CreArt Residence 2020 between 15 October - 15 November in Kic Qic Center, with the artists Ana Ivanovska (Skopje) and Irene Tamagnone (Genoa)
Ana Ivanovska was born in 1982 in Skopje and lives and works in Skopje, North Macedonia. 2011 Postgraduate studies in Visual Arts in the field of painting,
Faculty of Fine Arts, (St. Cyril and Methodius University) in Skopje, North Macedonia. Ana Ivanovska is a member of Association of Artists of Macedonia (DLUM) since 2006 and one of the founders of the art group and cultural alternative art exhibition space Art I.N.S.T.I.T.U.T. (2009 – 2011) in Skopje. In 2012 she became part of the seven members (founders) of the female artist group "MOMI" (LADIES) which is still active with new creative projects in the Macedonian art scene.
She is owner of the company "Artist Workshop – Creative Puzzle" (2014) and has a status as Independent Artist (Ministry of Culture) since 2015. Her work has been presented in various solo and over 100 group exhibitions, performances, art colonies, workshops and artist residencies in Macedonia and outside the country (New York-USA, Canada, Netherlands, France, Italy, Russia, Denmark, Mongolia, China, Austria, Azerbaijan, Monte Negro, Kosovo, Croatia, Bulgaria, Albania and Bosnia and Herzegovina).
www.anaivanovska.com
Irene Tamagnone was born in Genoa in 1986. Bioengineer by training, from an early age she has been interested in the knowledge of the human body and in the mistery of life. Increasingly interested in the functioning of the brain, she continued her studies obtaining a doctorate in 2015 on the mechanisms of motor learning. After her doctorate, she worked at the Italian Institute of Technology IIT in the Rehab Technologies department which develops robotic devices for motor rehabilitation. Over time she discovered that the world of robotics and algorithms did not satisfy her and decided to undertake artistic studies to continue her research with a different language. For five years she attended the Arteincampo art school in Genoa where she learned the main techniques. Here she rediscovered the love for the representation of the body and its expressive ability. In 2018 she continued her education by enrolling in the Nude School of the Ligustica Academy of Fine Arts in Genoa. She immediately found watercolor to be her most congenial and evocative technique.
Attachments
Catalogue
Photo gallery
---
Return to AiR Programme