CreArt Dual Exhibition "Immagini immaginari" from 21st May in MUST Museo of Lecce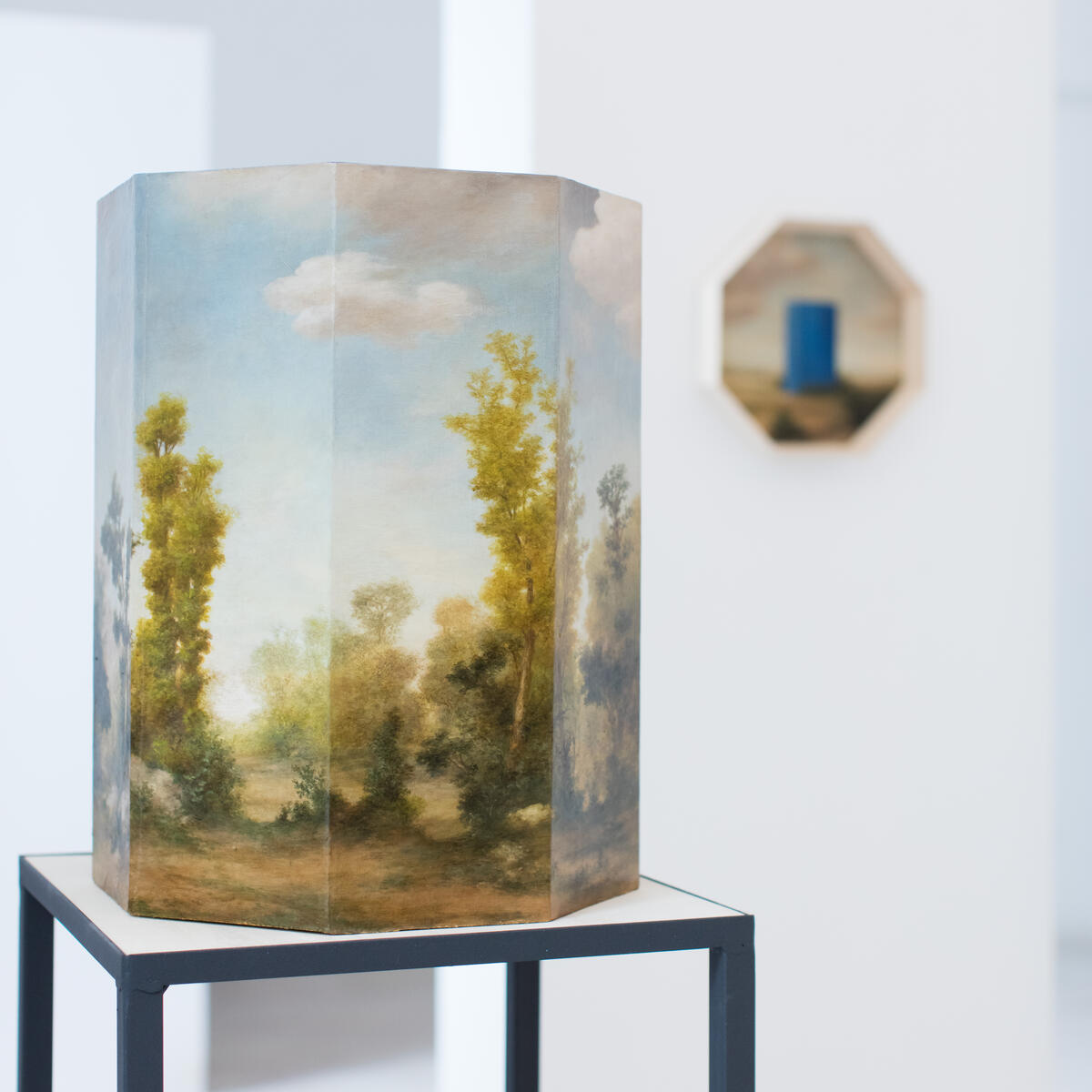 Comune di Lecce will present the CreArt Dual Exhibition "Immagini Immaginari" from 21st May- until 21st June in MUST Museo Storico Città di Lecce The Exhibition curated by Artistic coordinator Lorenzo Madero, will present the works by Niccolò Masini (Genoa) + Marcello Nitti Paintings (Lecce)
Info Open hours and timetable: https://www.facebook.com/mustlecce
CONCEPT: What value does the image within the work of art have today? Many contemporary artists have returned to the themes of painting, drawing on the imagery of the history of art and life. Painting is an artistic genre that continues to belong to the contemporary: we would like to investigate it, through a double exhibition of two young people linked to the CreArt network. We are very interested in research related to drawing and those that focus on the human body and its declinations.
CURATOR: Lorenzo Madaro (1986) is curator of contemporary art and professor of History of Art and Phenomenology of Contemporary Arts at the Academy of Fine Arts in Lecce. After his master's degree in art history, he obtained a second level master's in Museology, Museography and Cultural Heritage Management at the Catholic University of the Sacred Heart in Milan. He is an art critic of the Roman edition of "La Repubblica" and collaborates with Robinson and Artribune. Among the recent exhibitions curated, "Silent, I retire to paint a picture" (Galleria Fabbri, Milan, 2019); "Twentieth century in Italy. From De Chirico to Fontana" (Castello di Otranto, 2018); "To Keep At Bay" (Galleria Bianconi, Milan 2018); "Hygroscopic spaces" (Galleria Bianconi, Milan 2017); "Mario Schifano and Italian Pop Art" (Castello Carlo V, Lecce, 2017); "Edoardo De Candia Amo Odio Oro" (Monumental complex of San Francesco della Scarpa, Lecce, 2017); "Natalino Round Space N Dimensional" (Galleria Davide Gallo, Milan, 2017); "Andy Warhol and Maria Mulas" (Castello Carlo V, Lecce 2016). He is artistic director of the European CreArt project. Network of cities for artistic creation for the Municipality of Lecce.
ARTISTS:
Niccolò Masini is an Italian multidisciplinary artist and illustrator. Masini's artworks lay in the realm of narrative and craft, but also poetry and anthropology. It guides both its creator and audience through an engaging narrative of methods, voices, views, and perspectives. Questioning the fundamentals and the hidden rules the concept of « culture », he draws his inspiration from literature, history, folklore, psychoanalysis, religion, anthropology or even simply daily life experiences. Practicing on three continents, his work has been exhibited internationally in countries such as Italy, the Netherlands, Australia, Canada, Argentina, Korea, England, and Japan. Winner of numerous international prizes, competitions, and residencies, in 2018 he was awarded as the Best Young Artist Of The Year (Painting & Sculpture) by the GAMMA competition and GM conference of Tokyo. To date, he lives and works between Genoa and Montréal.
http://www.niccolomasini.com/
Marcello Nitti was born in Taranto (Italy) in 1988. In 2007, after graduating at the "Lisippo" Art High School, he enrolls at Lecce Fine Arts Academy, where he can grow his interest in figurativism. After completing the Bachelor Degree, he begins studying painting on his own. Moving from an in-depth analysis of the technical and formal facets of painting tradition, he embarks himself in the constant search and in the development of a personal poetics.
http://www.marcellonitti.com/
Photo gallery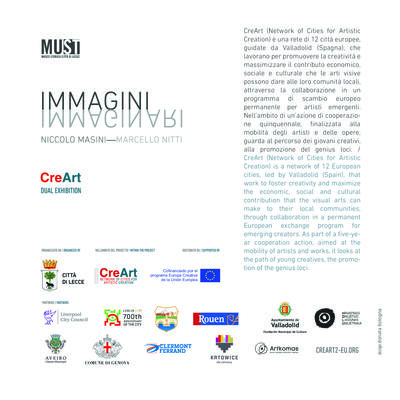 ---
Return to Dual Exhibition