CreArt Valladolid selects 5 artists for the Residence in LAVA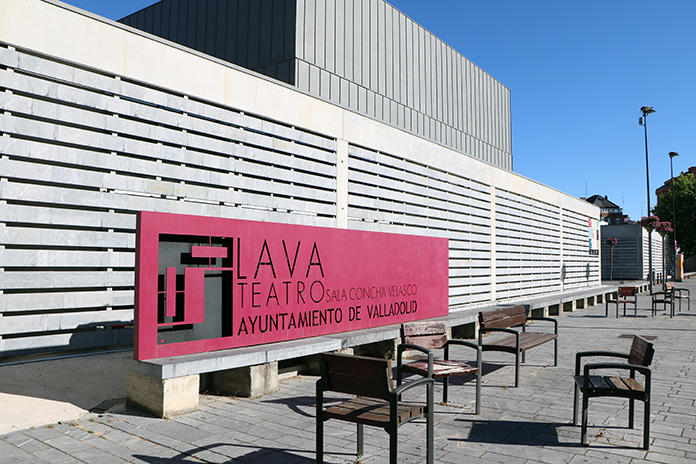 We are delighted to announce the 5 projects for the Residence Program in Laboratorio de las Artes. LAVA between 14 september - 16 october:
Anna Houghton (Liverpool). Project: 'The Sound of Space, The Space of Sound';
Antonio Macías (Ratpilot) & Iván Serrano (Primo) (Valladolid). Joint proposal: DESCONSTRUYENDO A GRIFFITH
Marta Zgierska (Lublin). Project: "INTERNAL LANDSCAPES"
Ruta Kucinskaite (Kaunas). Project: "Not forget to remember. Emotional connection with yourself."
Congratulations to all!
ANNA HOUGHTON
Anna Jane Houghton Is an Illustrator and Print Maker based in Liverpool drawing influence from music of the 1970s, haute couture campaigns, the 'motel' aesthetic and beatnik literature; her illustrative style combines graphic forms and autumnal tones, amongst plant-life and mid-century interiors, housing feminine figures and judicious animals.Anna is also a practice-led researcher and artist working with Sound and Print mediums. Anna holds a distinction in Masters Level Sound Art Research; situating the use of lexicon and sonorous objects as an event in the realm of contemporary curatorial and artistic practice. Her research sets out to challenge and dissect the conventions of sonic artwork, partnered with the poetics of materials and the sensitivity of space.
Illustration : Instagram.com/a_j_h_studio
Sound Art : Instagram.com/sonic_somatic
MARTA ZGIERSKA
Marta Zgierska is a visual artist from Poland. She holds MFA in Photography (The Leon Schiller National Film, Television and Theatre School), MA in Theatrology and MA in Journalism (Maria Curie-Sklodowska University). In her artwork she deals with the subject of trauma, liminal experiences and associated tensions. "Internal Landscapes" is a project in which, using photography, she will attempt to visualize the contemporary experience of home as a place constructed by emotions. It is a project about a family, about a home as a place mapped by human emotions.
https://www.instagram.com/martazgierska_/
RUTA KUCINSKAITE
Ruta aka Big Coat Studio is a 29 years old painter from Lithuania. Her art is built around a nature & minimalism creating together aesthetic & elegant sensation. Inspired by nature she simplifies what she see - reality is expressed by reducing it to a pure, bare, minimalistic form using by technique sumi - e (Japanese ink painting).
https://www.instagram.com/bigcoatstudio/
RATPILOT & PRIMO
The project "Deconstructing Griffith" is an audiovisual and graphic-illustrative, critical and humorous project. It is a project consisting in deconstructing D.W.Griffith's films, especially his films "The Birth of a Nation" and "Intolerance". Try to criticize and snap around in these movies. Audiovisual and illustration project, cinema projection with live illustration. But how does the project work? Where is the humor? Well, the project consisting of the projection of Griffith's films, and on the projection and live illustrators, graphic artists will improvise and draw on the same different ideas, chascarrillos according to the images and scenes that arise, or even painting or giving different textures to the film. Improvisation and drawing on the film is completely free.
https://www.instagram.com/ratpilot_/
https://www.instagram.com/inkprimo/
---
Return to AiR Programme