Dual Exhibition Techno- Illusion in Kaunas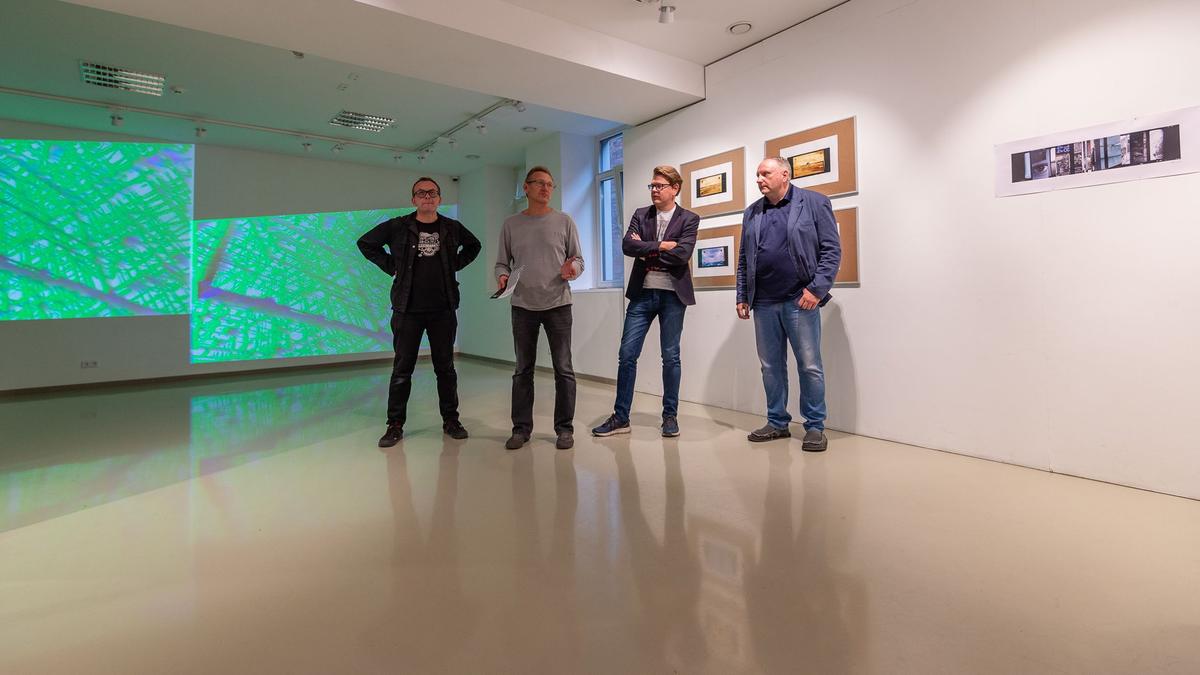 CreArt Dual Exhibition Techno-Illusion
Venue: Ars et Mundus Gallery. Kaunas (Lithuania)
Curator: Remigijus Venckus
Artists: Rimantas Plunge (Kaunas) and Robert B. Lisek (Katowice)
Living in the environment based on technology we encounter daily problems that the use of the technology provokes. But we also encounter a certain change of our reality. Information about our own selves – what we do for work and play, our needs and worries, even our looks – is fragmented and multiplied, which encourages us to explore the realness of reality. It has become common to work while staring at a computer screen, to entertain ourselves by browsing the Internet, and to kill the time in traffic jams by watching on social media the messages of friends and people we barely know.
The developing technologies encourage professional artists to look for new means of artistic expression, for new combinations, innovative realization of artistic ideas and original revelations of the problems of reality and virtuality of our time.
We invite artists to interpret those changes, applying various means of artistic expression, expressing their attitude to what they perceive as real reality and what, according to them, is an other reality, artificially created by means of technology, with possible contraversial influence on the society.
Photo gallery
---
Return to Dual Exhibition