Dual Mural Exhibition in Rouen within the framework of the Festival Rouen Impressionnée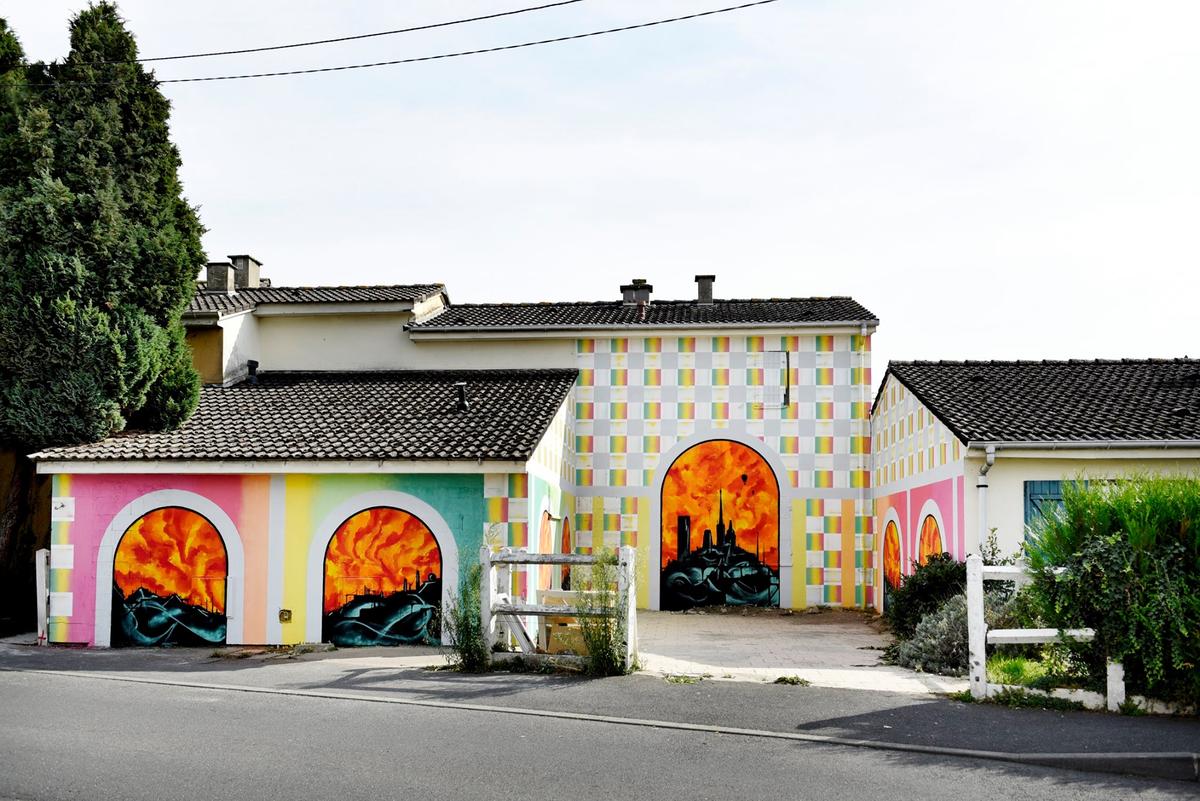 The two artists Herman Kolitz (Rouen) and Luca Arbocco (Genoa) are currently painting a wall together within the framework of the street art festival "Rouen Impressionnée" organized by the city of Rouen.
The project is located on the wall of an abandoned house, located in the district Contremoulins, a neighborhood undergoing an important transformation.
For this fresco, the two artists have chosen to work on a common work. Luca transforms the architecture of the places he works on. The arches he draws open the space to a new universe. In opposition to theses curves and perfect lines, Herman will paint a wild landscape, both alive and dangerous.
By these representation, the artists want to relate to this working class neighborhood and show somehow the desires and fears of the majority of the population.
Photos by Florence Brochoire-Photographe
Photo gallery
---
Return to Dual Exhibition