PROGRAMME OF ACTIVITIES 2015 AT ZAGREB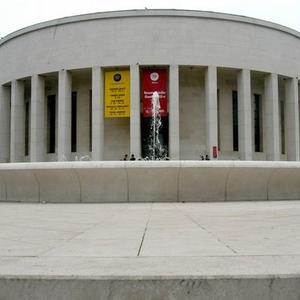 From state art to creative industries / Transformation gender, political and religious narratives
| | |
| --- | --- |
| Institution / Organization | HDLU. Croatian Association of Visual Artists |
| City | Zagreb |
| Country | Croatia |
| Entry | free |
| Is it necessary to book? | No |
CONFERENCE: 21-22 March 2015
WORKSHOP: 21 March 2015, timing and details to be announced
EXHIBITION OPENING: 21 March 2015 at 19:00
Venue: Klub HDLU, Trg zrtava fasizma 16, Zagreb

The realisation of the project will be implemented in three phases: educational (conference), creative (workshops) and exhibition. The purpose of the project is to connect local institutions through interactive action on a given topic.

The project will be held in colaboration with the Academy of Fine Arts Zagreb, Modern Gallery and Faculty of Humanities and Social Sciences, University of Zagreb.

On this project will be participating representative speakers from different countries and institutions: Gintautas Mazeikis, Žarko Paić, Leonida Kovač, Sanja Potkonjak, Nevena Škrbić Alempijević, Suzana Marjanić, Biljana Kašić, Josip Zanki, Eugene V. Malyshkin, Nida Vasiliauskaite, Željko Marcijuš, Vladimir Gudac.

Also, the research will be related to the results of group art work of prominent figures in culture such as: Vlasta Delimar and Milan Božić, Matko Meštrović and Antonio Negri, Teodor Celakoski and Tomislav Tomašević, Monika Meglić, Marija Koruga and Melinda Šefčić, Vili Matula and Siniša Labrović, David Maljković. The outcome of the research will be presentend at the exhibition on 21 March.

Speakers at the conference (21-22 March), will give a presentation on the emergence of myth in the context of culture, gender, politics and religion which is the starting point for the formation of different areas of cult rituals that produce alternative cultural and social interaction. The goal of such research is to look for answers in the processes of many humanistic and social sciences; from history, ethnology and socio - cultural anthropology, art history to the theory of gender and political science. We can not ignore the cultural needs for the realization of the imaginary cultural systems created from the time illo tempore. Taking this perspective, the question of the relationship between myth and culture opens up the possibility of multiple thematisation of heterogeneity and diversity in the historical, scientific and artistic endeavors in search of observations as well as in enabling of creation of variety of intense human experiences (religious, performative, media).