PROGRAMME OF ACTIVITIES 2017 AT PARDUBICE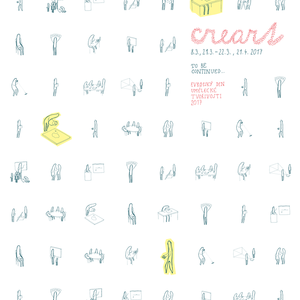 Program of activities in Pardubice
| | |
| --- | --- |
| Is it necessary to book? | No |
CreArt – to be continued…
Living creation – artistic workshops – recognition – fun
Joint motto of this year´s European Day of Artistic Creativity in Pardubice is a circle. The circle is an age-old symbol of creative life cycles. This symbol wakes up human fantasy for ages. There is five years left with our international project of CreArt. Are we finishing? Not at all. We hope that the results of all activities and events realized under project of CreArt will continue somehow supported by its participants. So the cirles of creation will continue to turn.
Term: from 8th March till 21st April 2017
Pardubice City Gallery:
The Artistic workshops for seniors The topic will cooperate with the current exhibition of the City Gallery – Nothing thna circles.

Art Space NOV:
Meeting of tho different worlds – Japanese artist and Czech artist. How they see the world? Are there any joint circles? The whole day projection, exhibition and the discussion with the both authors – Akiko Ueda and Ján Valík.

The East Bohemian Gallery in Pardubice:
The artistic workshop for all the people. There will be possibility to made your own T-shirt, bag or what ever you want with the aid of the artistic technique called sil-screen printing.

Children and Youth Centres (leisuretime activity):
Artistic workshops for children of creation mandalas.

The National Heritage Institution:
The Pernštejn Family is talking… life cycles of the renaissance aristocrat. The creatve discussion for children and students.

The East Bohemian Muzeum in Pardubice:
The comics workshop for children. Come and become the illustrator

MOLO Atelier:
The artistic workshop for the children where you can try all variety of the artistic techniques. The topic of this workshop is circle.