PROGRAMME OF ACTIVITIES 2017 AT GENOA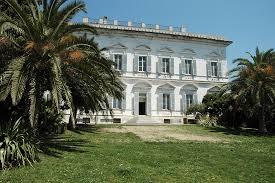 WOQ? Walk \ open \ question. Is street art meeting the city?
A proposal for artistic activities and cultural dissemination in Genoa.

A new need arose from the gathering of different realities, not only Genoese: to think about a project aiming at bringing together all areas designated for contemporary art, and the street following a path which winds through the city and consequently affects its inhabitants.
| | |
| --- | --- |
| Institution / Organization | Municipality of Genoa in collaboration with Associazione Linkinart – Genoa, OPEN Ltd. - Genoa, Question Mark Diffused art gallery – Milano with the support of European Union funds within the framework of the Culture Programme (2007-2013). |
| City | Genoa |
| Country | Italy |
| Is it necessary to book? | No |
A new need arose from the gathering of different realities, not only Genoese: to think about a project aiming at bringing together all areas designated for contemporary art, and the street following a path which winds through the city and consequently affects its inhabitants. The main goal is to foster the debate related to street art, public art in relation to the city and the role it plays in the museums, in addition to the transformation of public spaces. Another goal is to bring up attention and alternative attendance, especially by those who are not accustomed to the daily visits of the museum or to parts of the City that are being transformed thanks to the art. Tell and bring people closer to the world which lies behind the mere exposure or decorating a wall is among the main aims of this project. It will put artists, curators, urban planners, architects, philosophers, engineers and scholars at the center of the debate, as they are citizens and /or stakeholders of the spaces transformation. To a larger scale, the activities fit within the project CreArt by: - contributing to the mobility of artists residing in different countries; - linking institutions, artists and local groups working together at good design practices; - encouraging the development of European cultural heritage; - promoting a form of still too often misunderstood art. Most of the activities will be developed in the Museo di Arte Contemporanea in Villa Croce in Genoa, that in March 2014 hosted the Creart workshop "The memory in your pocket" with Luca Vitone and in November 2015 a part of the III European Exhibition. The project includes: • debates at the Museum of Contemporary Art in Villa Croce in which experts from various disciplines discuss on the role and the transformations that the street art brings to the city. Every meeting will be followed by an informal moment accompanied by dj-set where you will interact with guests. The purpose is to retain the public in the museum transforming the occasional attendance in daily practice as well as to question about the transformation of the city • 1 collective exhibition, located in the attic spaces of the Museum, realized by 4 internationally renowned artists, all members of the EAD crew, a famous crew from Padua which from the 90ies forms artists who are now touring around the world. Yama, Peeta, Joys and Orion are jointed in studying the lettering, seen as an evolution of the graffiti . This show represents a première as it is the first national museum hosting an exhibition dedicated to the production of a crew. • realization of No. 1 paper catalog illustrating the artistic paths and works of the artists present in the exhibition, as a dissemination tool able to leave a trace of what actually is very ephemeral. • decoration of No. 3 pylons of Genoa's skyway, by 3 different artists, already included in the wide project "Walk the Line" (https://www.facebook.com/walkthelinegenoa/ ), a project that forecast to involve and realise 100 artists for 100 pylons for 100 songs in a path that, from the new muralism to the graffiti writing passing through stencils and poster art, will realize 3km of open urban gallery). • decoration and billboard posting by one or more artists of No. 1 advertising space (6x3 meters wide) in the visible street "Corso Saffi ". Should several artists be involved, they will take turns every 30 days. • photographic documentation of all events and complimentary installation aimed at an "artistic action" that will be the first step of the photographic project INSIDE OUT PROJECT by the French artist JR. [Http://www.insideoutproject.net/en. Inside Out Project is a global project of participatory art, active from 2011, inspired by the methodology of mural "pastings" of French artist JR, where participants are put into play by sharing their portrait and therefore their story. Over 260,000 people have already taken part in the project in more than 130 countries]. CALENDAR OF ACTIVITIES The project will be realised in March 2017 and April 2017. 21st March, European Day of Creativity, will be the core date of the meetings at the Museum Villa Croce. DATE 08.03.17 ACTIVITY: WOK? Preview and presentation Decoration of one of the pylon of the Genoa's skyway by the Italian artist La Fille Bertha, a tribute to the International Women's Day Duration: 5 days (March 4/8) DATE 21.03.17 ACTIVITY: Manifesto 01 posting 6x3 – Artist 01, on the occasion of the International Day of Creativity DURATION: 15 days (21 March / 04 April) DATE 24.03.17 ACTIVITY: Is street art meeting the city? 1st meeting / debate at Villa Croce Museum Pose set within INSIDE OUT PROJECT Aperitivo and dj-set DURATION: 1 day DATE 31.03.17 ACTIVITY: EAD crew Exposition Exhibition Opening in the Attic of Villa Croce Museum. Artists: YAMA,ORION, PEETA, JOYS Pose set within INSIDE OUT PROJECT Aperitivo and dj-set DURATION: 30 days (March 31 / 30 April) DATE 05.04.17 ACTIVITY: Manifesto 02 posting 6x3 – Artist 02 DURATION: 15 days (05 April / 19 April) DATE 07.04.17 ACTIVITY: Is street art meeting the city? 2nd meeting / debate at Villa Croce Museum Pose set within INSIDE OUT PROJECT Aperitivo and dj-set DURATION: 1 day DATE 14.04.17 ACTIVITY: Is street art meeting the city? 3rd meeting / debate at Villa Croce Museum Pose set within INSIDE OUT PROJECT Aperitivo and dj-set DURATION: 1 day DATE 20.04.17 ACTIVITY: Manifesto 03 posting 6x3 – Artist 03 DURATION: 15 days (20 April / 14 May)