PROGRAMME OF ACTIVITIES 2016 AT ARAD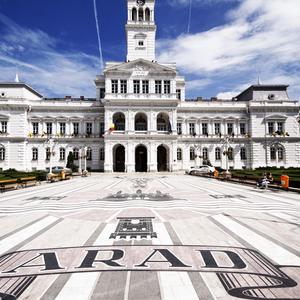 Program of Activities in Centrul Cultural Judetean Arad (Arad County)
| | |
| --- | --- |
| City | Arad |
| Country | Romania |
| Is it necessary to book? | No |
Below there is the list of activities planned for March 21st, coordinated by our institution and Arad County Council.

1. From March 18 th March until the 1st of April young artists from Arad will have a collective exhibition "ArCREATIV" at Arad County Council with graphic works, collages, drawings and Photographies.

2. Among March 21st and March 25th, at Arad County Council, children from local schools will participate to a creative workshop where they will expose some artistic works, like drawings and collages.


3. During European Day of Artistic Creativity, in Arad, will be organized special educational programmes: workshops for young artists coordinated by the School of Art and workshops addressed to local young artists. The pieces realized during the workshops will be exhibited afterdays.

4. On March 21st , children from Arad preschools will participate to an asphalt drawing event "ArTA-CreTA". They will have a few hours to create pictures on the subject of European Day of Artistic Creativity.