PROGRAMME OF ACTIVITIES 2018 AT GENOA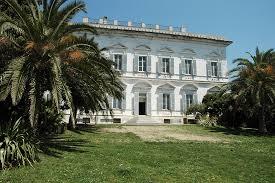 "Street art, legality and regulations" Meeting/debate Villa Croce Museum of Contemporary Art
| | |
| --- | --- |
| Is it necessary to book? | No |
21 March 2018
INTERNATIONAL DAY OF CREATIVITY

>>>>> Wednesday 21/03/18
h. 18.00 - 00.00
Villa Croce Museum of Contemporary Art

Meeting / debate on theme "Street art, legality and regulations"
Talking about it representatives and operators who are transforming the Italian and International scene


Interventions by:


Chekos'art & Ania K., Davide Casavola Poesia Viva, Representative of 167 Art Project - Lecce

Domenico Frode, Lawyer and street artist – Milan

Valeria Mazzesi - Municipality of Ravenna Responsible U.O. Qualification and Youth Policies - City walls: perspectives of creative regeneration

Emanuela Caronti, Andrea Pioggia e Davide Allegretti, Representative of Walk the Line/Linkinart - Genoa



Informal debate will follow

>>>Music and dj set of the Magellano with presentation of the vol.1 of the soundtrack of Walk the Line.

>>>Performance between architecture and dance theater QUINTA PELLE by the architect Stefano Boccardo with the dancers Roberto Orlacchio and Nicola Marrapodi.